We've been keeping a secret from you guys for a few months now and I think it's time to reveal our not-so-dirty little secret to everyone. You see, we've been playing with a couple of dolphins in our pool for some time now and we're kind of excited to share with you the results.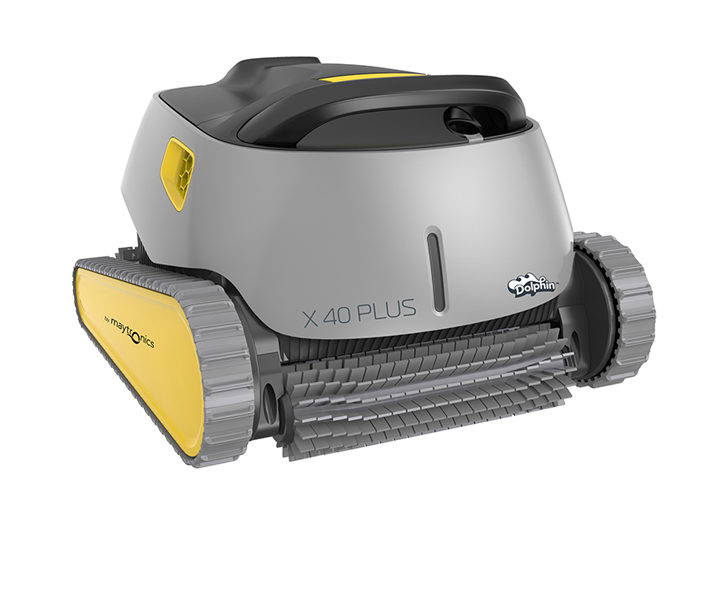 First off, no, they're not real dolphins, but what we're talking about are the Dolphin X30 and Dolphin X40 Plus robotic pool cleaners from Maytronics. To save everyone some time, we're not going to be talking about the basic features of the Dolphin Robotic Pool cleaners that are common in all robotic pool cleaners, but we're going to be talking about things that are unique to the Dolphin line of robotic pool cleaners.
Powerstream Mobility System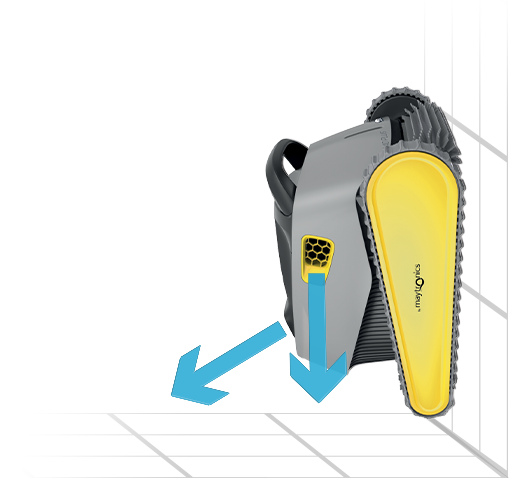 Off the bat, the one thing that we noticed immediately when we started using the Dolphin X30 and the Dolphin X40 Plus robotic pool cleaner was its patent pending Powerstream mobility system. Other robotic pool cleaners will rely on its tracks or wheels to grip the walls when cleaning them or the waterline. The Dolphin X30 and X40 Plus on the other hand utilizes a unique design that uses the suction of the cleaner and turns them into water jets that stabilizes the unit whenever it climbs your pool walls. The result? Less slipping off the walls and it gives your pool walls and water lines a more thorough clean.
Not only does their powerstream mobility allow for a more stable grip on the pool walls, but we've discovered a big plus that wasn't written down in the manuals and brochures. These water jets are STRONG, I mean, they should be in able to stabilize a 6.5kg robotic pool cleaner. This means that this aids in water circulation as well! If you thought that a regular robotic pool cleaner helped in circulating your pool water, wait till you see the jets on these cleaners!
Extra Large Cleaning Baskets
A common complaint that we get with robotic pool cleaners is that the built in cleaning baskets are too small and for a decent sized pool with heavy debris, you'll need to stop the cleaning cycle in the middle to clean out and empty the cleaning baskets. Not with the Dolphin X30 and X40 Plus though, their built in cleaning baskets are more than enough to complete a cleaning cycle without needing to be emptied!
Different Types of Cleaning Baskets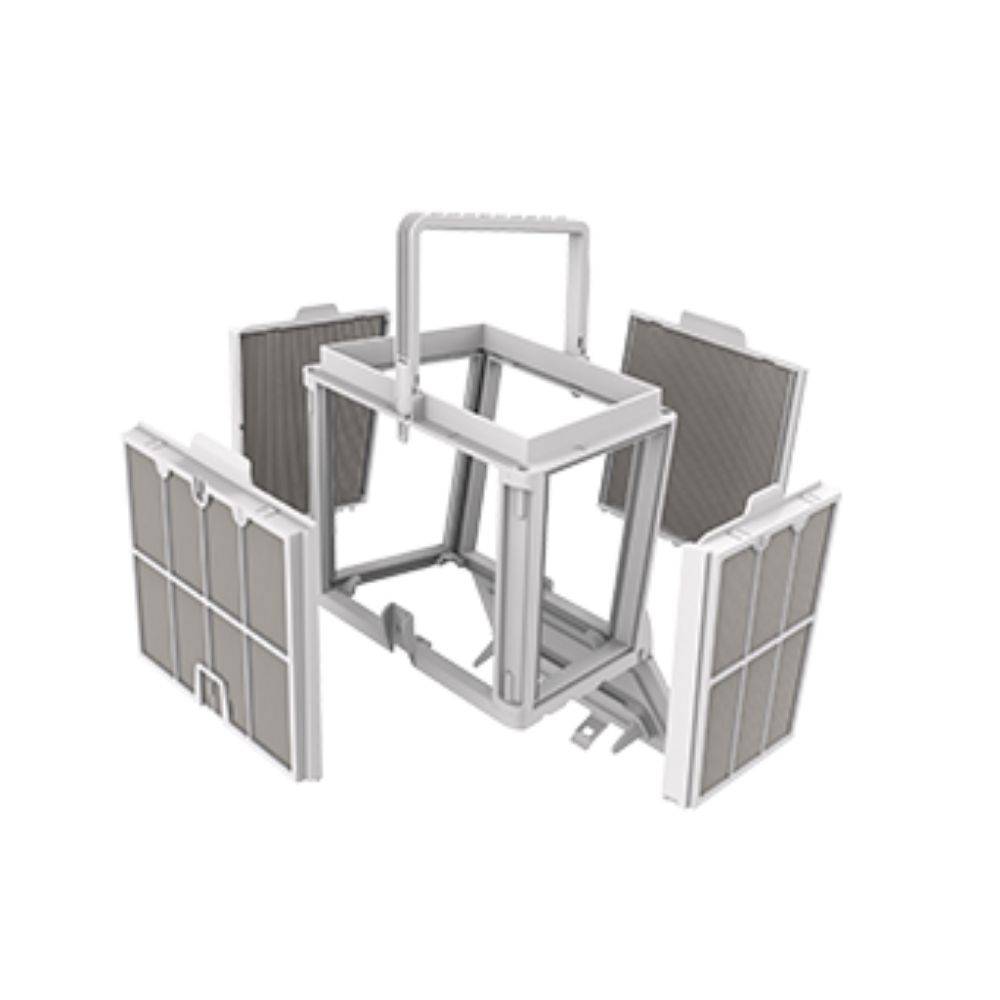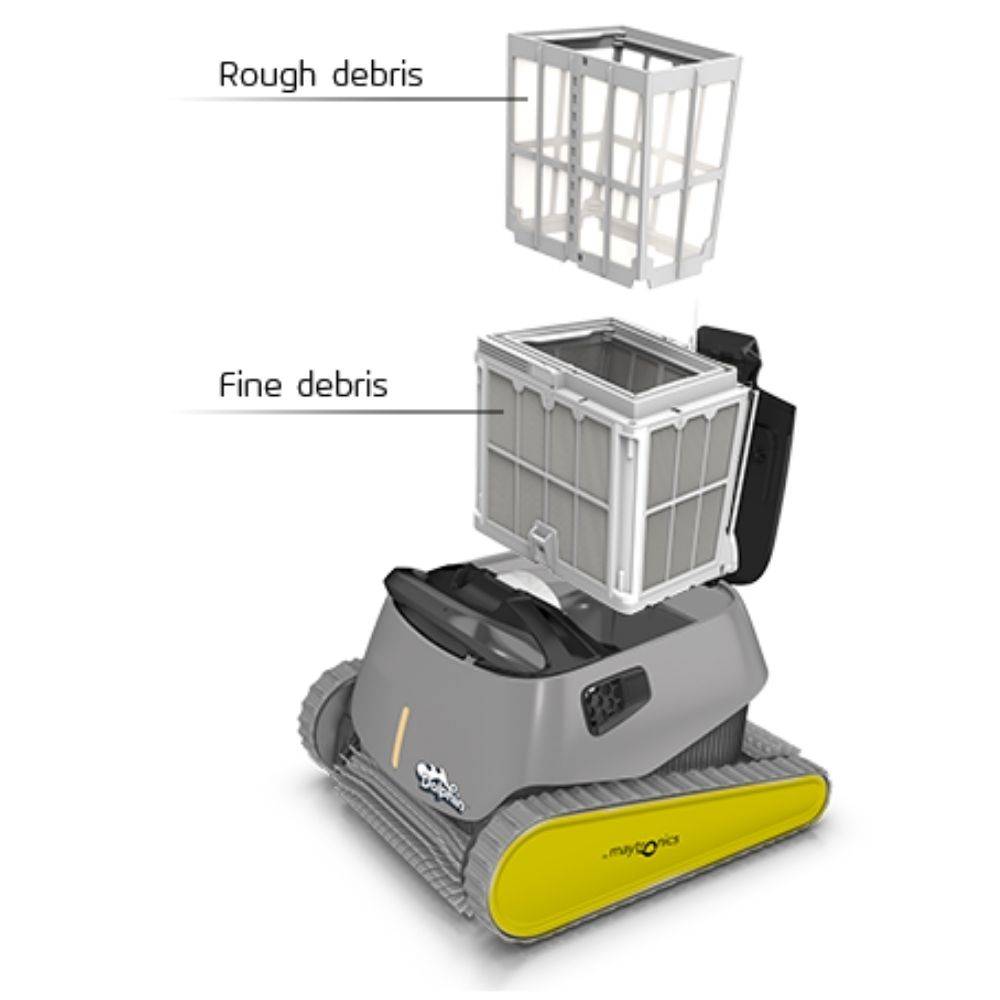 This is where we started seeing differences between the X30 and the X40 plus robotic pool cleaners. The X30 comes with two cleaning baskets, one easy clean net for debris-heavy cleaning jobs and another ultra fine filter insert for cleaning up ultra-fine debris that may cause cloudy water. The X40 plus on the other hand has a multi-layer filtration system that filters out BOTH large and ultra-fine debris at the same time!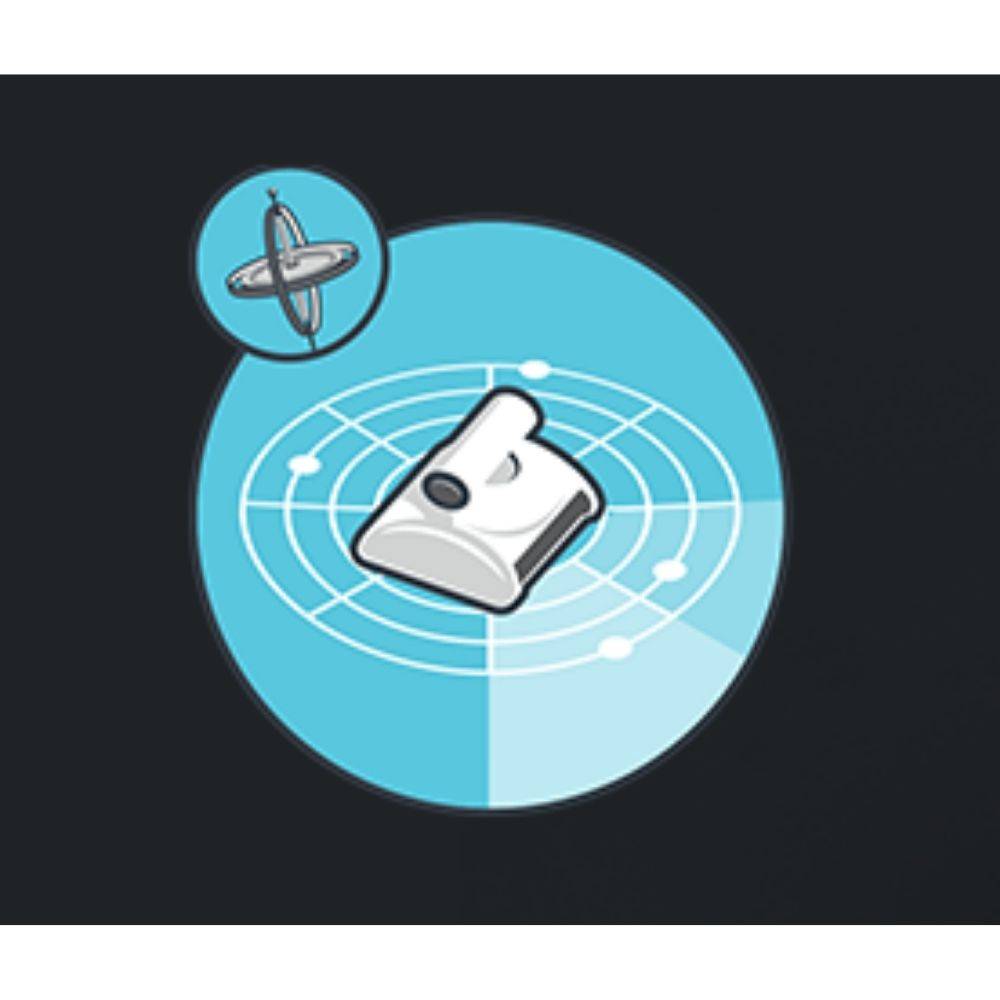 This is just their name for the robotic pool cleaner's built-in cleaning algorithm. While we're not privy to how it actually works as different robotic pool cleaners have their own software to compute how they go around the pool. We didn't know if the end result was due to their software or a combination of the software and the active brush system, but our pool did end up much cleaner when compared with the other cleaners.
Multi-Function Energy Saver Power Supply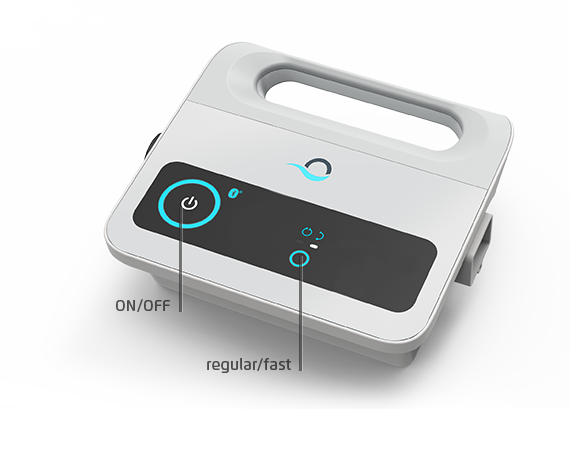 This feature is exclusive to the Dolphin X40 plus so we're going to start to see the justifications of the higher price point. The Dolphin X40 plus has a control box that allows you to set the cleaner on power saving mode (if you have the time) that reduces the power consumption and the speed of the robotic pool cleaner. What does this mean? Well, if you're not in a rush, set it to power saving mode, yes it will take much longer to clean your pool, but it will save you a lot in terms of energy consumption. Personally we love this mode as we feel that it gives the pool a more thorough filtering and cleaning, at a lower cost!
The Dolphin Multifunction App

Another exclusive to the Dolphin X40 plus robotic pool cleaner. Not really an "essential" in our book, but it's an excellent feature to have. Once synced to your phone/tablet, you can monitor the progress of your cleaner from anywhere! You can also set cleaning schedules and a whole lot more!. Not only that, this is a fun thing if you have kids in your household as the app allows you to control the Dolphin X40 plus manually! It's a great starting point to get your kids into helping out with pool cleaning tasks!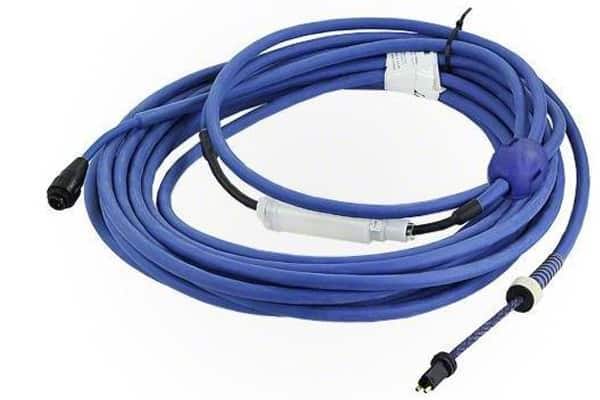 Now, this is a contentious "feature" in our book. At first, we thought it was great as it would allow the Dolphin to work in large sized pools but we made the mistake of dumping all of power cable into the pool. We ended up with a bunch of knots and tangles which took a while to untangle. But after that first mishap, we learned to just keep the excess lengths of cable rolled up and just put enough cable to cover your pool and you shouldn't end up with any tangles at all!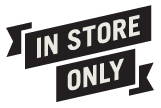 Some people will go, "why haven't I heard of the Dolphin X30 and X40 plus robotic pool cleaner before?" Well, the answer to that is that this model is exclusively available in-store! But worry not, if you're interested in getting a Dolphin X30 or X40 plus then drop us a line because we do carry them in store and we'd be happy to hook you up with a unit. Just send us a line below and we can arrange everything for you.
See also the Australia's Favourite Robotic Pool Cleaner for 2022, The Robo-Tek by clicking here.
Do you have any questions about this topic or the featured products? No worries, we're here to help! Drop us a question down below and we'll get back to you ASAP.
Happy swimming :)