Don't know where to start? Don't worry, we have prepared this easy-to-follow guide on how to throw the Best Easter Pool Party this 2023 so that you can stay safe and have fun at home, and not to mention avoiding the hassles if ever someone in one of the outdoor events tests positive and going through the hassle to contact tracing!
The Keys to a Successful Easter Pool Party
To hold a successful easter pool party you'll need the following things. Unique Easter Games, Decorations, Food & Drink, and of course, a clean swimming pool!
There's the traditional easter egg hunt where you can just bury easter eggs all over the yard and you sit back and watch the kids or the guests rip through your yard looking for eggs, or you can try Mr Pool Man's version.
Our version of the easter egg hunt involves using those empty eggs where you can place things inside. Instead of candy or treats, insert a clue inside on where the next egg will be! Essentially, it's going to be a mystery scavenger hunt! Just make sure to display a huge basket filled with easter eggs and treats as the prize for the winning team! P.S. Hide the 2nd place prize so that everyone is motivated to win, but also so that no one goes home empty-handed!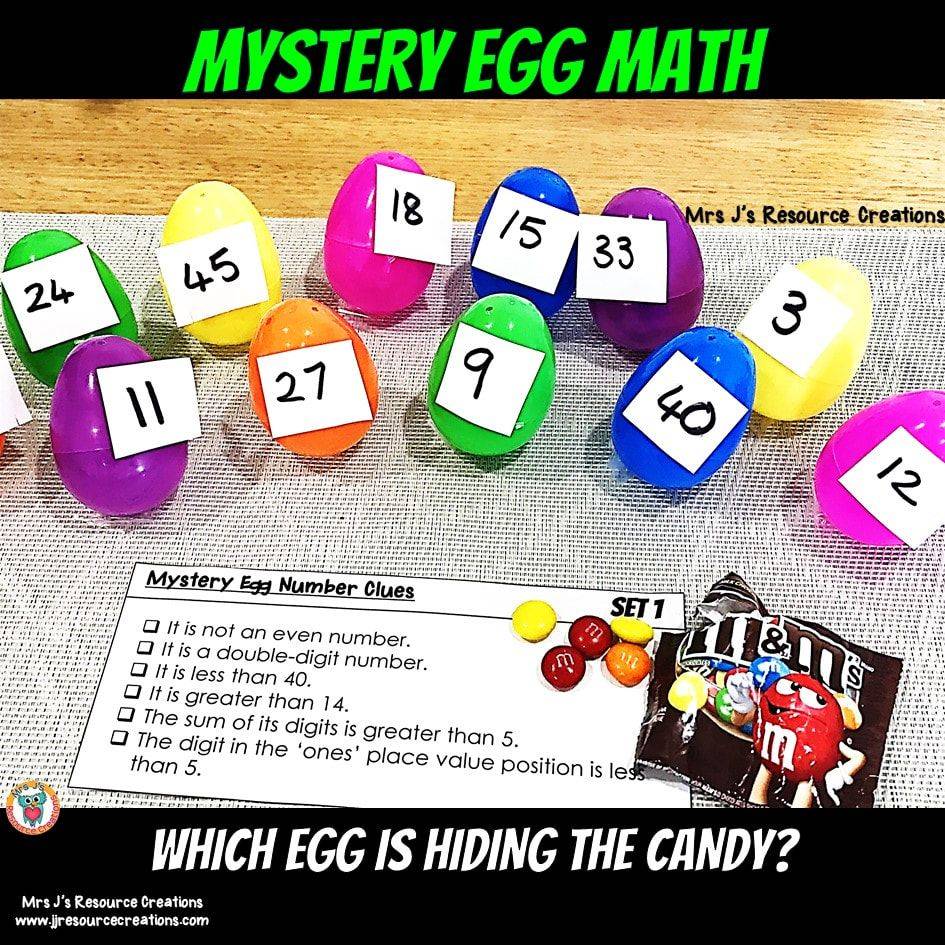 Learn and have fun at the same time! Put in some math questions (depending on the level of your guests) and have them guess which eggs have the treats in them!
Boil some eggs first to avoid a mess if they drop it! The mechanics are the same with your traditional spoon and egg race where the players hold a spoon in their mouth and tries to carry the egg without dropping it, but this time, instead of racing in a straight line, they race around the pool, passing the egg to the next person without touching the spoon or egg, if they drop it, they have to race around the pool again. The twist comes with the last person on the relay race (make sure it's an adult!) instead of racing around the pool, they have to swim a loop in the pool without either dropping the egg, squishing the egg, or getting the egg wet (of course no more spoon, they can hold on to it with their hand).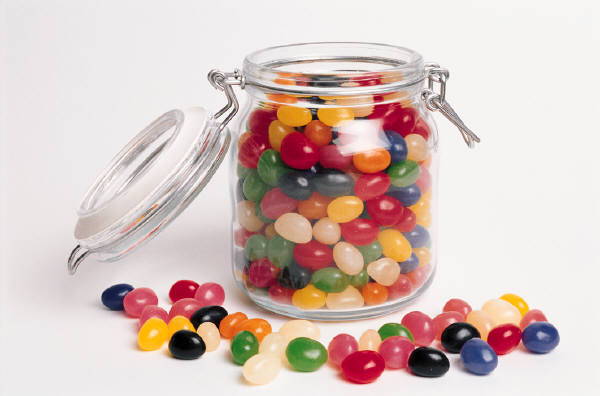 Fill a jar with jellybeans and whoever guesses closest to the actual number of jellybeans inside wins the jar! The twist is, hide an easter egg in the middle! This will throw off anyone's estimates since the egg will take up a lot of space in the middle! Or, you can even try and outsmart the smarty pants in the group by placing multiple eggs inside the jar (they'll think that it's eating up space) but then you'll fill the plastic eggs with jellybeans as well, making the effect minimal!
No, we're not going to throw eggs at each other! Using hard-boiled eggs each player takes turns tapping their eggs against their opponent's eggs, first one to crack loses! For a more exciting time, set it up as a single-elimination tournament, and the last egg standing wins! For even more fun, have all of the contestants paint their eggs with their best costumes/fighting faces, and the one with the best-looking fighter egg wins an extra prize!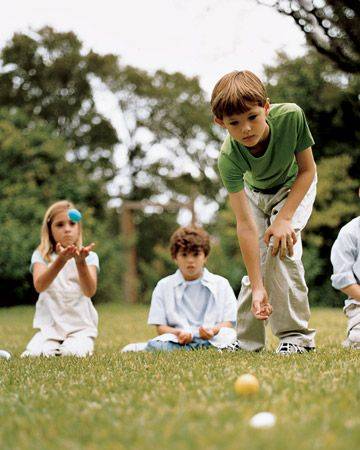 Using hard-boiled eggs or plastic eggs, play a game with Bocce with your easter eggs! Clear a space leading to your pool, and whoever rolls their easter eggs closes to the edge of the pool without the eggs falling into the pool wins!
Take a basket and fill it with those plastic eggs. Inside each of the eggs will be a slip of paper with either a prize or a funny consequence. Have each guest pick one egg (or more, for more fun!). Consequences can be like, hop like a bunny around the pool, take a leaf skimmer and clean the pool (JUST KIDDING!), balance an egg on your nose for 5 seconds, and so on! Of course, after they do the consequence, don't forget to give them a prize as well!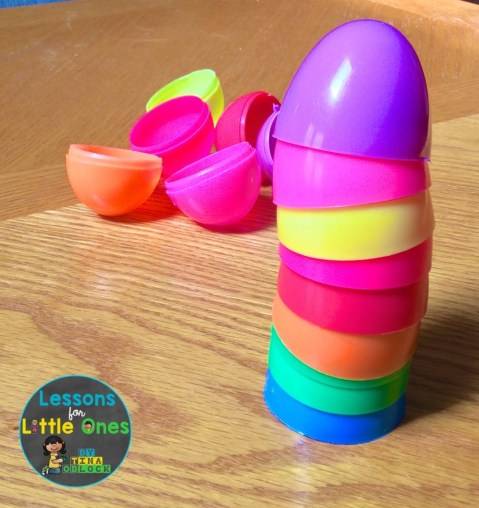 By this point in time, you'll probably have a lot of plastic egg halves lying around. For the final game, split the group into two and have them stack the halves up as high as they can. This is actually tougher than it sounds! The team with the highest stack wins!
Fill the Pool with Pool Floats and Toys
Nothing beats the tried and tested fun that pool floats and toys bring! While the online pool shop doesn't have many pool inflatables, we still have an amazing selection of pool games that you can install in your pool for some fitness and fun at the same time!
Easter Pool Decorating Ideas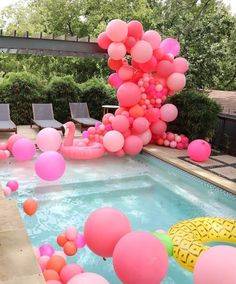 Spruce up the yard for your easter pool party with these simple decorating ideas for your pool.
Pastel-colored balloons - Balloons are always an easy way to spruce up the poolside for your party! And the best thing is, your guests can bring them home as souvenirs (less stuff for you to clean up afterwards!)

Plastic Ballpit Balls - Take some of those round blastic balls used in ballpits and dump them into your pool and it will give the illusion of your swimming pool being filled with floating eggs! What to do with the plastic balls after the party? Well, make your own ballpit of course!
Pool LED Lights - If you're holding the party in the afternoon leading to dark, color changing pool led lights will go a long way into setting the mood for your easter pool party!

And of course, Easter Eggs - Yep, scatter some eggs around, only in visible places and easy to access places so that the kids won't go rooting around digging up the yard!
SEE ALSO: Australian Swimming Pool Trends to look out for this 2022
Easter Pool Party Food Ideas
As with any pool party, food is absolutely an essential part of a successful one! So here are some party food ideas guaranteed to bring a smile to your guest's face and a content rumble to their tummies!
Carrot Patch Chocolates - Why carrots? Well, what does the Easter bunny love? Carrots right? So what we do is we take some strawberries (who doesn't like strawberries right?) and dip them in some orange-colored chocolate, pipe some green chocolate on top to simulate the tops of the carrots and voila! Chocolate dipped strawberries that look like mini carrots! For even more fun, place them on a bed of crushed Oreos to simulate dirt! (not to mention it's tastier with oreos!) P.S. If you can't find colored chocolate, simply get some white chocolate and add a bit of food coloring to it!

Devilled Bunny Eggs - This takes a bit of patience to make, but it will be worth it! Make your favorite devilled eggs recipe then set it aside. After that, make some hard boiled eggs and carefully trim the tops off and fill with your devilled eggs mixture. Carefully place the tops back on and then use choppeed pickles (or raisins) to decorate it and turn it into a mini-bunny!

An Easter Fruit Platter - Instead of your boring old chilled fruit platter, arrange it in the shape of an easter bunny or an egg! Nothing special needed here, just a little bit of creativity!

Frozen Bunny Pops - Head online to your favorite online store and buy some bunny-shaped popsicle molds, puree some fruits, and freeze. Pop them out, dip them in some chocolate and then refreeze. Just before the party, decorate them and you'll have some fun and healthy frozen treats!
SEE ALSO: Family Pool Games for Summer + Cool Drinks for Kids
Post Party Pool Maintenance

This may be a bummer, but after the party, there has to be a bit of upkeep done to your pool. Don't worry though, it's nothing complicated. Since you're going to be doing cleanup in the yard anyway, don't forget to scoop out all of the debris that may have fallen into your pool. Take out all of the pool decorations and set them aside. Once you've done that, shock your pool and leave your pool pump running overnight. Worry about the rest of the balancing act in the morning!
Do you frequently have pool parties and the pump noise is bothering you or your neighbors at night? Maybe it's time to switch out to a variable speed pump! Not only will you be able to run your pump overnight at super quiet modes, it also saves you a lot on your electricity bills!
After pool parties, you may also experience some cloudiness in your pool due to the heavy loads and other contaminants that may have entered the pool so it's best to be armed with a clarity bundle to ensure that your pool stays crystal clear in the coming days!
Do you have any questions about this topic or the featured products? No worries, we're here to help! Drop us a question down below and we'll get back to you ASAP.
Happy swimming :)