UPDATED: September 23, 2020 - One year after! (Jump to Review)
The Zodiac MX6 is compact in size, yet demonstrates a powerful clean. The MX6 is a highly efficient suction cleaner that displays great maneuverability and provides thorough pool coverage.
Good for all in-ground pool types
Suitable for most in-ground pools up to 12m x 6m

Suitable for concrete, pebblecrete, quartzone, tile, fibreglass, vinyl surfaces
Cleans floor and walls

Best suited for small and medium debris

Not suitable for long leaves i.e. palm leaves (don't worry, no cleaner can handle palm leaves)

Not suitable for fine dust
Zodiac MX6 Features and Benefits
Cyclonic Vacuum Technology
Cyclonic Vacuum Technology ensures the MX6 captures smaller debris (compared to the MX8 which will pick up larger debris) whilst maintaining maximum cleaning power.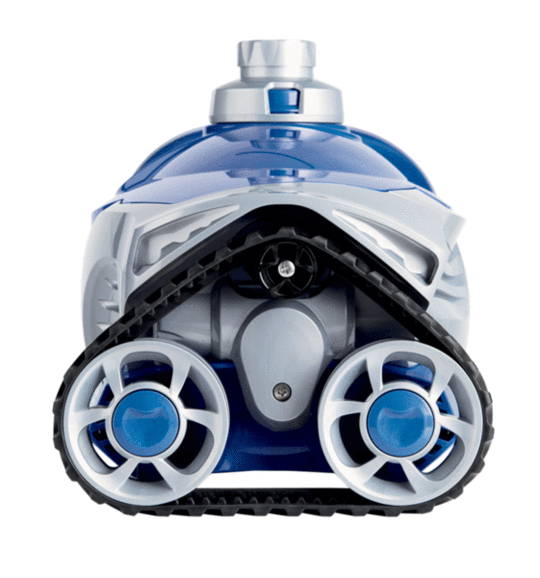 X-Drive Technology provides great navigation for wall and floor cleaning resulting in thorough pool coverage.

Never miss a spot again with the Zodiac MX6 pool cleaner, no wall too slippery, no step too high!
Ultra-efficient power source provides maximum torque while operating at low flow, not burdening the pool system.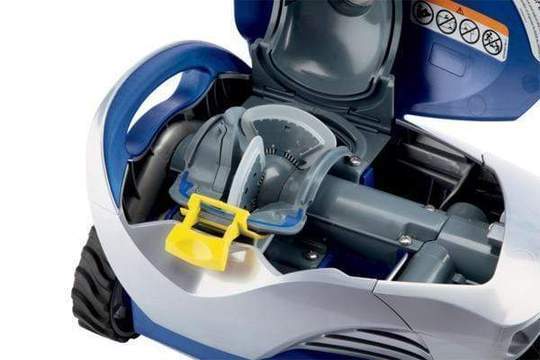 The MX6 is light weight, easy to access inner components equipped with carry handle.
The new Flow Regulator Valve (FRV) assists the MX6 in running at optimal performance, the FRV will bypass excess water in high flow conditions
Shop the Zodiac MX6 Pool Cleaner
One Year-Review and Recommendation
The Zodiac MX6 Pool Cleaner is a compact and smaller version of the MX8, making it perfect for small to medium-sized Australian pools. The wheels turn in only one direction which reduces the wear and tear of the gears, extending the maintenance schedule.
Unlike many automatic pool cleaners, the MX6 has no problems with getting stuck with your pool's main drain. It moves very well around the pool and the swiveling action allows it to get out of any tight corners where other cleaners will get stuck.
We've had the MX6 for over a year now and so far no parts have needed replacement which is a good thing. But in case something breaks or needs replacement, you can always check out our collection of Zodiac MX6 Spare parts to get it back to tip-top shape in no time.
While the MX6 is advertised as being compatible with variable speed pumps, we found that it had a little bit of trouble operating when the pump speed was set to low. The good thing though is that you can still use the MX6 with your variable speed pump on high, and let the flow regulator valve adjust the pressure for perfect cleaning every single time.
Do you have any questions about this topic or the featured products? No worries, we're here to help! Drop us a question down below and we'll get back to you ASAP.
Happy swimming :)