Contrary to what most people think, a spa isn't just a tiny pool. A spa is more than that and today we're going to go over the difference between a spa and why you should get one even if you already have a pool.
Swimming Pools VS Spas: Purpose
Swimming pools can be a haven for relaxation and it is also used for fun and exercise. A spa on the other hand is mostly used for relaxation. Exercise is out of the picture simply because of the size and depth of spas. Yes, some exercises can be done like stretching other gentle movement exercises, but swimming and other endurance exercises are not possible in a spa.
Swimming Pools VS Spas: Maintenance
Obviously, because of their size, the maintenance of swimming pools and spas may seem worlds apart. But if you already have a swimming pool, then the added maintenance of a spa wouldn't really be much of a burden. At most, it will only add a few minutes of maintenance on top of your swimming pool maintenance routine.
Benefits of getting a spa in addition to your pool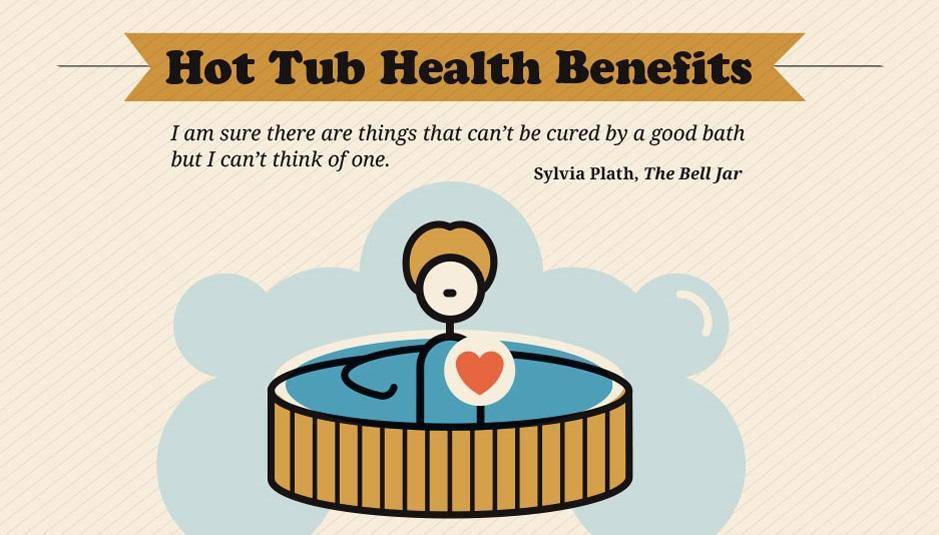 Now that we know what the main difference between a swimming pool and a spa is, let's go over why getting a spa in addition to a swimming pool is a good investment for in the long run.
Spas heat up faster - Simply due to its size, spas heat up faster than a full-sized swimming pool. So at the end of the day, if you're in the mood for a quick and relaxing dip in warm water then a spa can be ready in a matter of minutes.

Gentle water massage - Spas are equipped with water jets that are designed to give you a gentle water massage to ease away the accumulated stress during the day.

A spa is built for lounging - Again, a relaxation point that's very hard to achieve with a full-sized pool. You can sit down, allow the warm water and the jets to massage away the stress and enjoy a glass of wine and snacks without worrying too much. In the worst-case scenario, it's very easy (and safe) to drain out a spa for some deep cleaning if some spills occur.

Has excellent health benefits - Aside from the obvious stress relieving properties of chilling in your spa, there are some health benefits that are associated with spa usage like relief from symptoms of arthritis (yes, we're all aging by the day, no use denying it), reduce the aches and pains that are commonly associated with sore muscles and stress. And most of all, a dip in the spa will help you get a good night's sleep.
Spa Accessories to make your life better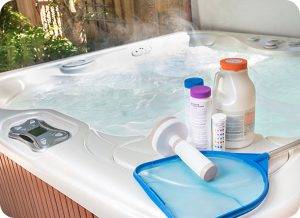 Just like swimming pools, there are a number of accessories that are designed specifically for spas that will make your spa maintenance tasks a lot easier.
This is probably the number one spa accessory that we can recommend. Spa covers keep your spa free of any debris whenever it's not in use. These aren't the big bulky ones like the full-sized pool covers, these are easy to fold away and store when not in use.
Note: If you can't find the size of your spa on the recommended products above, browse our collection of spa covers for more size options!
The Zodiac Nature 2 is an alternative sanitiser for your spa. Simply take the Nature 2 stick and place it inside of your filter (spa cartridge filters have a hole in the middle) and reinstall the filter normally. The Nature 2 uses minerals to sanitise your pool so if you're particularly sensitive to chlorine or bromine then this is the way to go. This doesn't mean that your spa doesn't need chlorine though, it still needs around 0.5PPM of chlorine to start with because it will take a while for the minerals to permeate through your spa water and sanitise it.
If there's a complaint I have about spas, it's the hard surfaces all over. Good thing you can get a waterproof Life Spa Pillow to combat that! No need to explain what a pillow does, but once you have one for your spa then it's relaxation city all the way!
No, this isn't a frisbee! One of the downsides of having a spa (and why it's so relaxing) is that body fluids like sweat and oils from our pores will leech out to the water, that's a good thing for you but not for your spa! The disc can be placed at your spa's skimmer box (if it has one) or left around to float. While this may not sound like a big thing to worry about, the small volume of water in your spa means that body oils, lotions, and other fluids are more concentrated and can easily cause scum lines in your spa. The spa disc absorbs these fluids and oils easily, leaving you with a scum-free spa!
No shame in admitting that we're a little bit on the un-gifted side when it comes to vertical reach (height!) in relation to lounging in our spas. The life spa booster seat will give you that extra few inches to help you lounge in your spa comfortably. An as an added bonus, the air-filled bladder of the booster seat is so comfortable, take that tall people!
Nothing ruins a relaxation session in your spa more than standing up and getting refreshments and snacks. The Life floating spa bar takes care of that by providing a floating bar for your spa where everything (within limits of course) can be set so you can just grab what you want, when you want it. And if someone across the way wants something, just give it a gentle push and your floating bar is on the way!
Life Spa Glove Hot Tub Cleaning Sponge
While you can always use a rag to clean the surfaces of your pool after a relaxing spa session to prevent water spots but you don't want scratches on your shiny spa right? With a Life Spa Glove Hot Tub Cleaning Sponge, you're not only cleaning your spa surfaces but you're protecting it from scratches as well.
Can you imagine using a full-sized pool vacuum on your spa? If you said that you can't, then neither can we! The Supa Vac comes with everything that you'll need to clean your spa. It has a filter sock to collect debris, a scoop to fish out floating debris, a venturi pump attachment for emptying your spa, and best of all, it doesn't require a pump to work! Simply attach it with a regular garden hose and the venturi attachment will power up the Supa Vac!
As we can clearly see, a spa can multiply the relaxation that we get from our personal paradises by a hundredfold! Since you're already doing regular pool maintenance, what's a few more minutes in maintaining your spa right? And with the recommended accessories, maintaining and enjoying your spa is a breeze!
Do you have any questions about this topic or the featured products? No worries, we're here to help! Drop us a question down below and we'll get back to you ASAP.
Happy swimming :)