There is no easy answer to this question since it will all depend on the reason why you've decided to build a pool in the first place. Let's get this out of the way early before we get into the other points. If you're thinking of selling your home and adding a pool for the express purposes of raising the property value then no, it will be more of a liability than an investment.
A swimming pool becomes a liability when…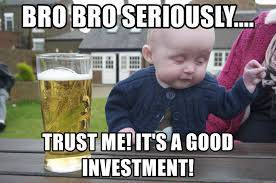 For the purposes of reselling a home, a pool can effectively cut your intended market by half! Essentially turning off those who do not want to have a pool in their new homes. Another thing that will affect the value of a home with regard to the pool is the actual condition of the pool. A dilapidated pool with more often than not pull down the value of your home (or even turn off buyers as soon as they see it) as compared to a pool that looks pristine and new.

Another thing to consider is that you will never, I mean, never get 100% money back of what you put into constructing your pool when it comes to your home's resale value. The reason is simple: depreciation. A chunk of pool construction goes into pool equipment like filters, pumps, and chlorinators and these will never appreciate in price and they all have limited lifespans.

It's also a liability since a swimming pool will require constant maintenance even if it isn't being used. So a swimming pool in an idle house waiting to be sold will use up money to keep it from falling into disrepair and turning off potential buyers.
A swimming pool becomes a good investment when…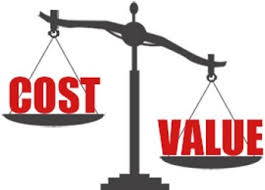 If you built your pool to be used in the first place then it's already a good investment! The more you use your pool, the more your investment is paying out. This is especially true in Australia where a home swimming pool can be the only refuge against the blazing sun. This means that you get to use the pool much longer with the longer swimming season, unlike other parts of the world where it gets cold and they don't get to get much value out of their swimming pools without the addition of pool heaters.

This next one is very timely and is something that is very applicable during these times of pandemic. Since it's safer to stay at home, then what better way to spend it than to enjoy our pool right? And the more time we spend time at home enjoying our pool, the less time we're outside, exposed to the dangers of the world and the less money we're spending on other things!
Another way to ensure that your pool becomes a good investment is to transform it into an ECO-Friendly pool. By ensuring that you have energy efficient equipment for your pool, you're lowering the overall cost of ownership in the long run, making it at the very least a neutral investment that you get to enjoy on a daily basis and not something there just just constantly needs time, attention and money.
A swimming pool, when viewed from a monetary standpoint is never a good investment since it requires constant attention, constant expenses, and everything related to the pool depreciates in price. If we view it from a value standpoint for when we use the pool with our families to unwind, stress-relieving, and overall enjoyment then a swimming pool can be considered as an amazing investment!
Do you have any questions about this topic or the featured products? No worries, we're here to help! Drop us a question down below and we'll get back to you ASAP.
Happy swimming :)