Wait wait, do you mean Mr Pool Man is writing about something that's not related to pool maintenance? You betcha! We're starting a new series of blog posts on how to fully maximize your pool, and that's not only taking care of it. I mean, what's the use of having a pristine and crystal clear pool and you're not going to enjoy it right? And what's the best way to enjoy your pool? By having some healthy poolside snacks that you can prepare ahead of time to store and pull out at your leisure.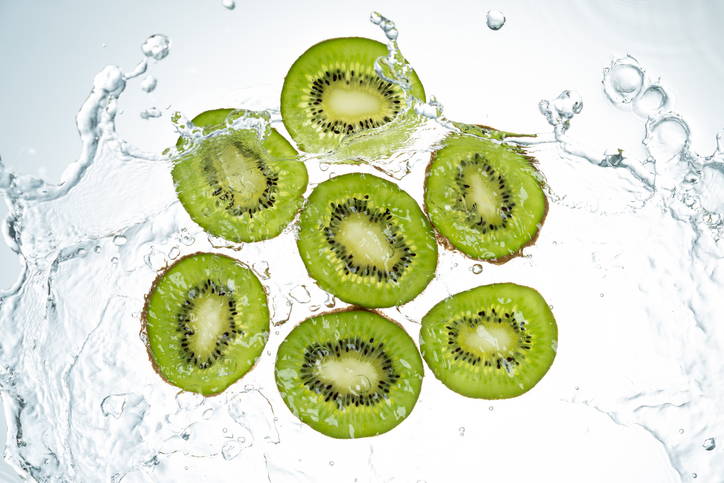 This is one of my favorite snacks to prepare poolside, it takes minutes to prepare and it's as tasty and refreshing as anything that you can get from the store. Note: The riper the kiwi is, the sweeter it will be. For the kids, extremely ripe kiwis are the way to go. But if you're preparing this for yourself, try to go for something that just turned ripe, it has a pleasing sweet and tart combination that's perfect for those poolside tropical feels.
Ingredients:
Steps: 
Slice kiwis into discs, the thickness is up to you

Line a baking sheet with some parchment paper and sprinkle some sugar on the surface

Assemble the kiwis along the sheet, sprinkle some sugar on top of it. Make sure that no slices are touching each other. This is to ensure that they don't stick together. This is called as individually quick freezing them. This is the secret to why veggies and fruits that you can see in supermarkets are all separate and not clumped into a giant ice cube.

After 3 hours, they should be frozen, you can now transfer them into a freezer-safe bag to save space.

These can be kept frozen for a couple of months. If you want a quick refreshing snack, simply pull out the bag from the freezer and pour out the amount you want to serve/consume.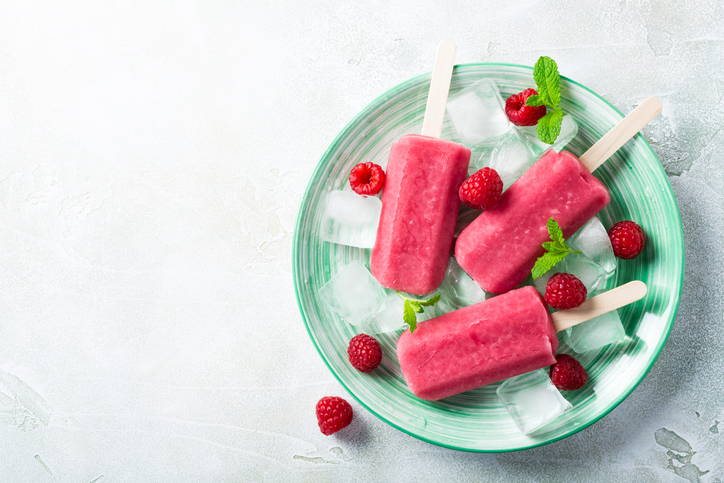 You'll need some "special" equipment for this recipe, namely those cheap ice pop molds you see on amazon or on eBay. You can skip the ice cream or frozen ice pops from the store that contains loads of sugar, sweeteners, colorings, and artificial flavorings!
Ingredients:
Yogurt or Bananas - Depends if you can take your dairy, but you'll need at least one of these two ingredients to serve as a binder and make the popsicle creamy and indulgent

Fresh or frozen fruit of your choice

Honey for sweetener (optional)
Steps:
Dump everything into a blender and blend until smooth. Take note that we don't provide any ratios here because the taste is up to you! You can make it as sweet or as fruity as you desire!

Pour into popsicle molds and freeze overnight.

To easily remove the popsicles, dip the mold in some warm water so that the surface of the popsicles release from the mold, consume immediately!
Tip: Pour different colored blends into the molds to get a multi-flavoured ice pop with those fancy colored swirls!
Chocolate Raspberry Bombs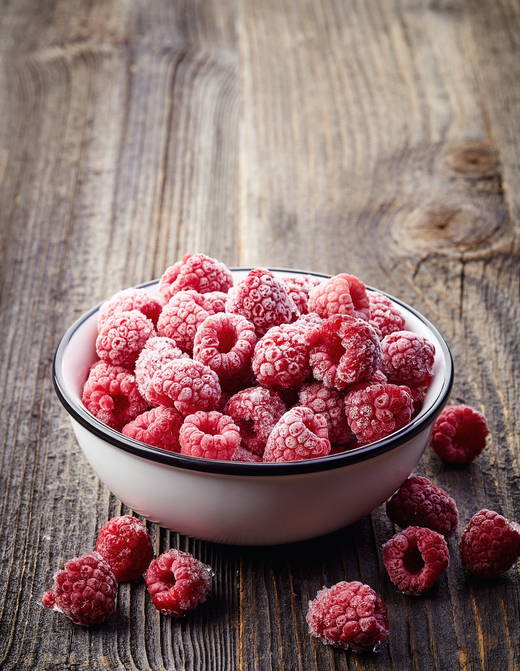 Have you ever purchased a bag of frozen raspberries and thought to yourself, "Man, I wonder what can be done about that hollow area in the middle" well, we have the perfect solution for that! How about frozen raspberries filled with chocolate? Sounds yummy? You bet it is! Read on to find out more.
Ingredients:
Frozen Raspberries

Baking Chocolate - This can be dark, regular milk chocolate, or white chocolate. Or go crazy and get all three! My personal favorite is dark chocolate, the bitterness of the dark chocolate plus the sweetness and the tartness of the raspberries is just an experience in itself!
Steps:
Keep the raspberries in the freezer until you're ready to fill them.

Melt the chocolate in a double boiler or in the microwave then transfer to a syringe or a small piping bag (be careful, it's hot!)

Fill the gap in the raspberries with the chocolate. Don't worry about the chocolate oozing out, the frozen raspberries will partially solidify the chocolate.

Lay out all of the filled raspberries on a flat baking sheet, freeze them for a couple of hours and transfer them to a freezer-safe bag. Label appropriately.

Enjoy!
Summer is just around the corner. So we have prepared these blog posts for you before the summer heat comes in!
That's it! No need to go spend a bundle on fancy poolside snacks filled with sugar when a little advance work can supply you with all of the refreshing frozen snacks you'll ever need for enjoying poolside.
Do you have any questions about this topic or the featured products? No worries, we're here to help! Drop us a question down below and we'll get back to you ASAP.
Happy swimming :)