Alright! Enough of the pool chemical and maintenance talk! It's time to have fun with our pool! I mean, what good is a pool if all you do is clean it and balance the chemicals right? Summer is rolling in and it's now time to put your pool to good use!
Send out Invites Ahead of Time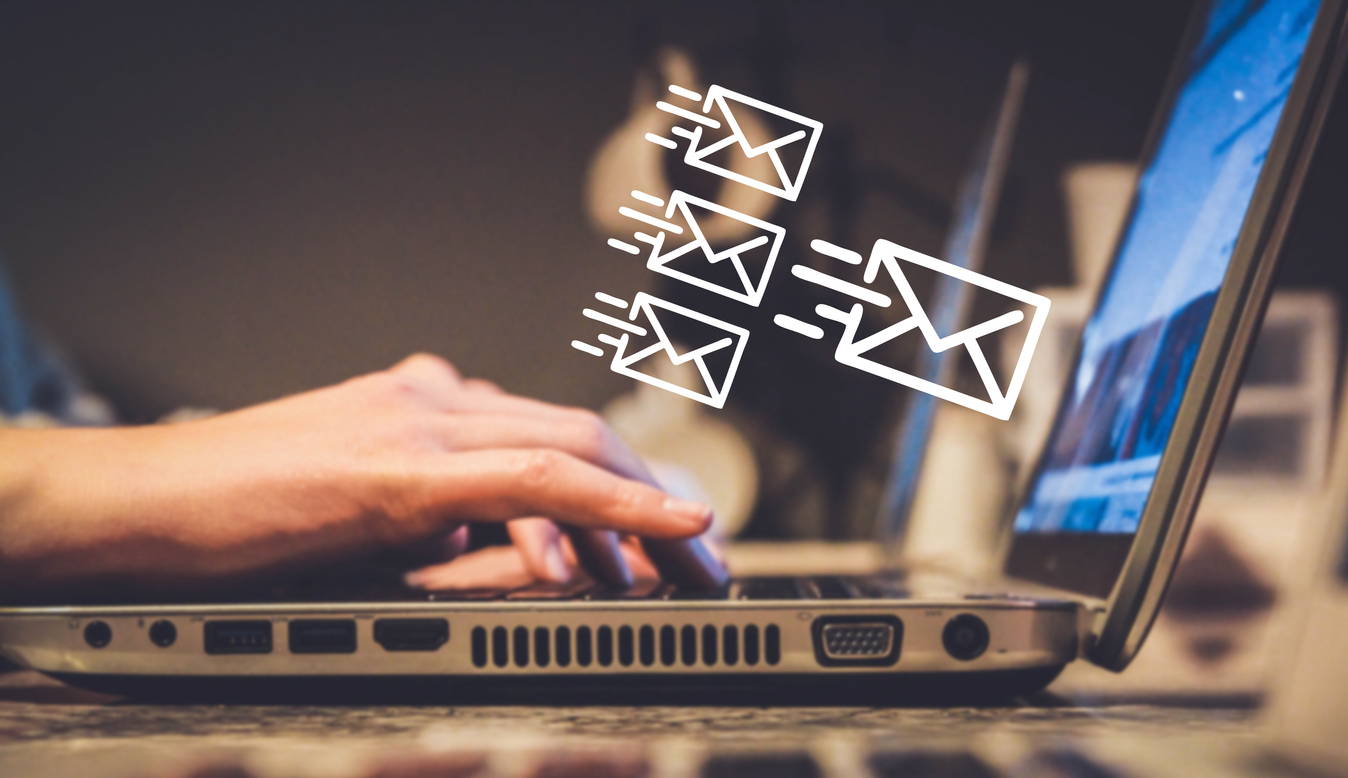 The first thing we should do is send out our pool party invites ahead of time. Skip the printed invitations (let's be ECO-friendly!) and use something that can link with Google calendar.
It's ECO-friendly, it's free, and it automatically marks their calendars and sends out reminders, what's not to love right? By sending out invites ahead of time, not only will your guests have time to respond and prepare, but you'll also have the same time to prepare for the best summer pool party ever.
A wise man once told me, the secret to a great pool party is alcohol, and lots of it! Although I tend to agree sometimes, it's not really about the alcohol but it's about the drinks. You can't go wrong with a few beers on ice for the guys, but for everyone else we can keep it light and refreshing with a few macerated berry drink ideas.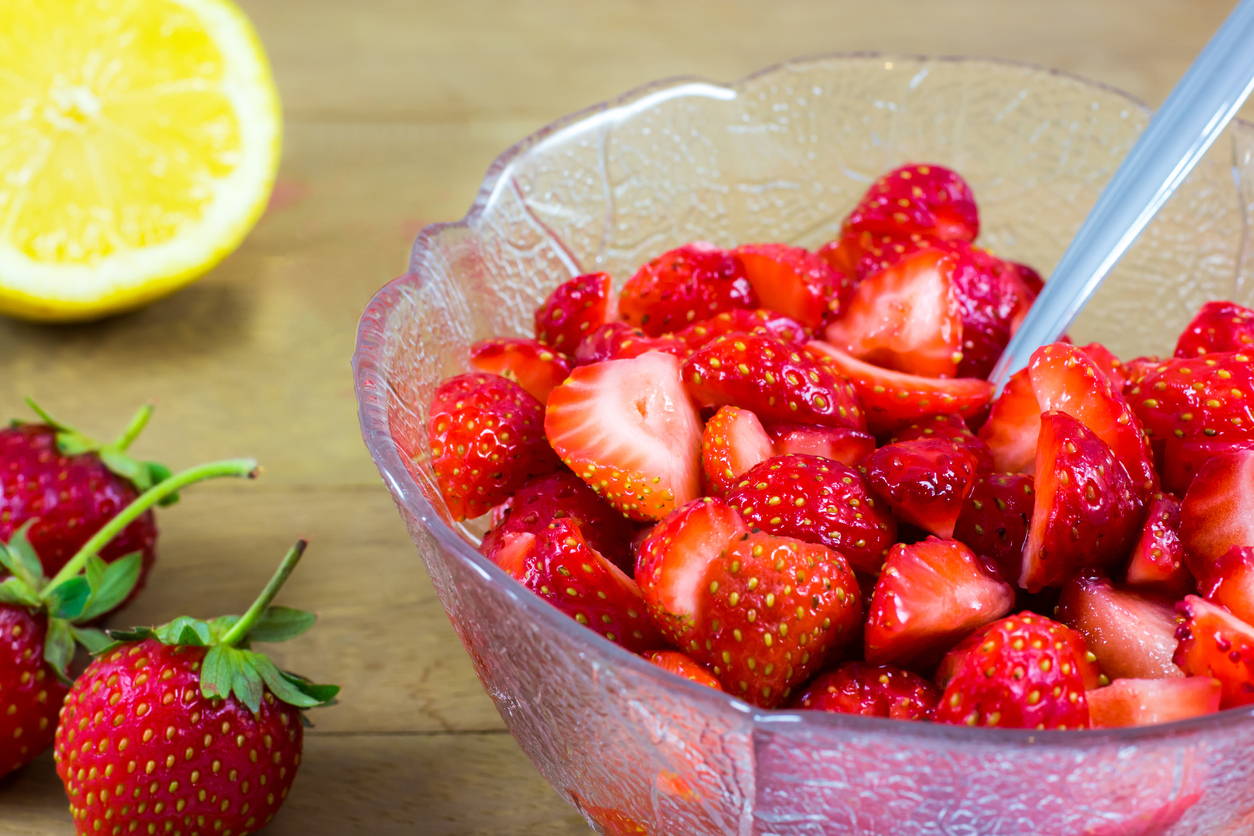 Macerated Berries Recipe (prepare a day ahead)
Ingredients
Berries of your choice, 2 cups (frozen berries work great!)

Honey, 1-2 tablespoons

White sugar, 1 tablespoon

Lemon Juice, 2 tablespoons

Lemon Zest, 1 tablespoon
To make macerated berries, first give them a quick rinse in cold running water then blot them dry. Slice them into quarters or thin slivers, it's your choice. Slivers for sweeter fruit, quarters for a chunkier feel.
In a separate bowl, whisk together honey, sugar, lemon juice and the lemon zest. Once completely incorporated, dump the berries into the bowl and mix until each piece of berry is coated in the honey marinade mixture. Cover with some cling film and store in the fridge till the next day.
What happens is that the sugar and honey will draw out the liquid from inside the berries, making a very sweet and tangy syrup without any artificial chemicals! (We've love chemicals in our pool, but not on our food, thank you!)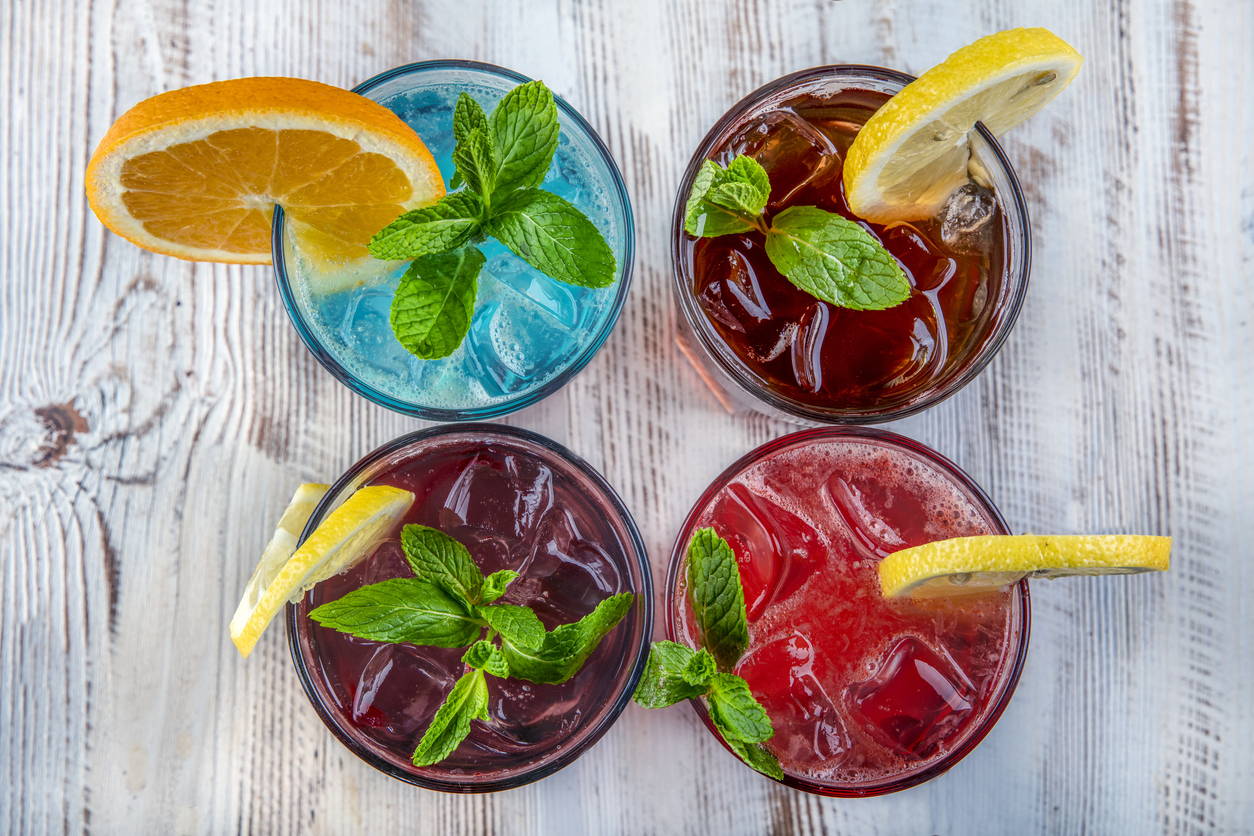 We usually make 3-4 varieties with different berries, muddled strawberries, blackberries, blueberries, raspberries, with any berry you can find in the frozen section! Well, fresh ones work too, but we find that since you're going to be marinating it overnight, frozen works perfectly and it's cheaper as well.
Now comes the magic, setting up the drinks station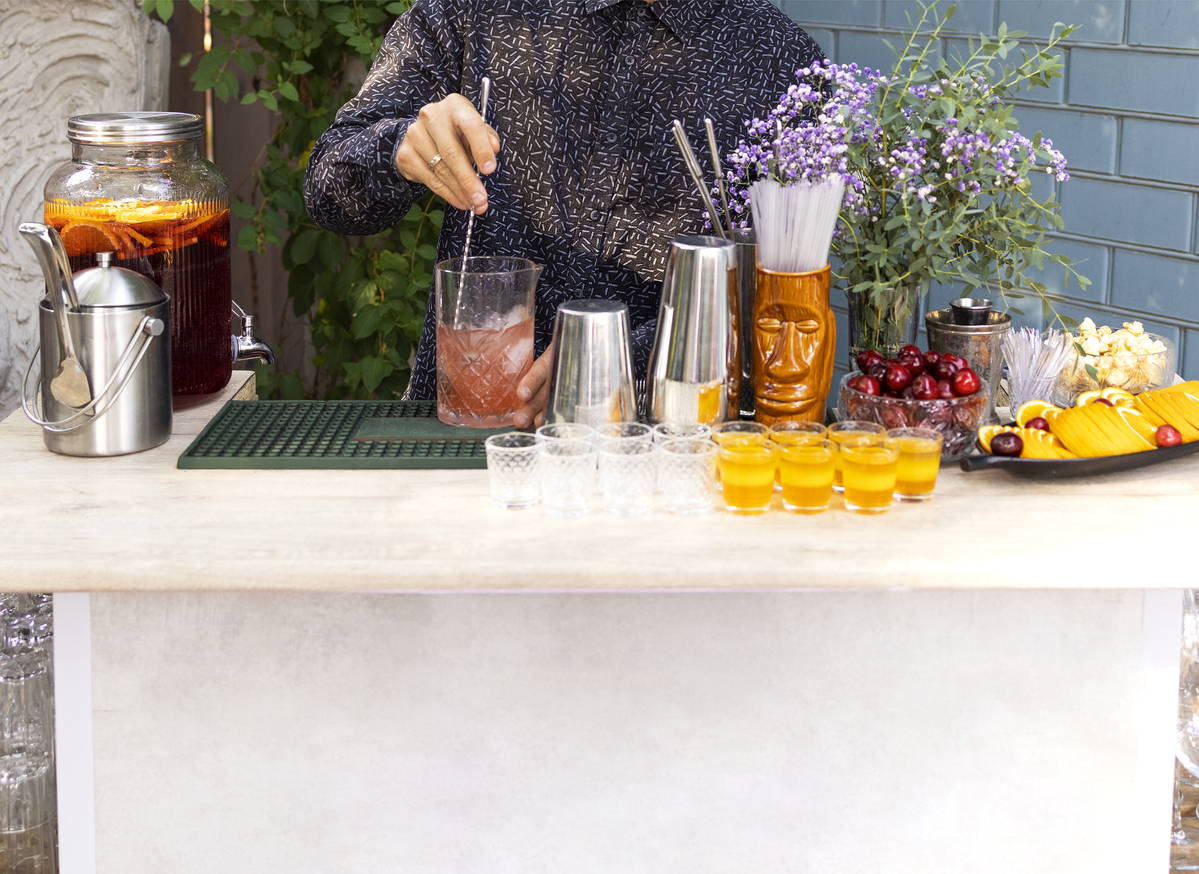 Set up the bowls on the table beside some glasses (or plastic cups if you prefer, for easy cleanup) and a bucket of ice on the side and you have your drink station centerpiece (forget about punchbowls, it's not 1980).
For the mixers, it's all up to you! Some crowd favorites so you can get an idea, sprite, soda water, chardonnay, sparkling wine, vodka, the mixers are endless!
For the kids: One teaspoon of muddled berry smeared on to the side of a glass, fill up the glass with ice, then top off with sprite or soda water, instant berry soda! They can use the berry of choice, they can even mix up different types of berries for a mixed berry drink! If you're trying to wean them away from soda then just mix with water and increase the amount of berries!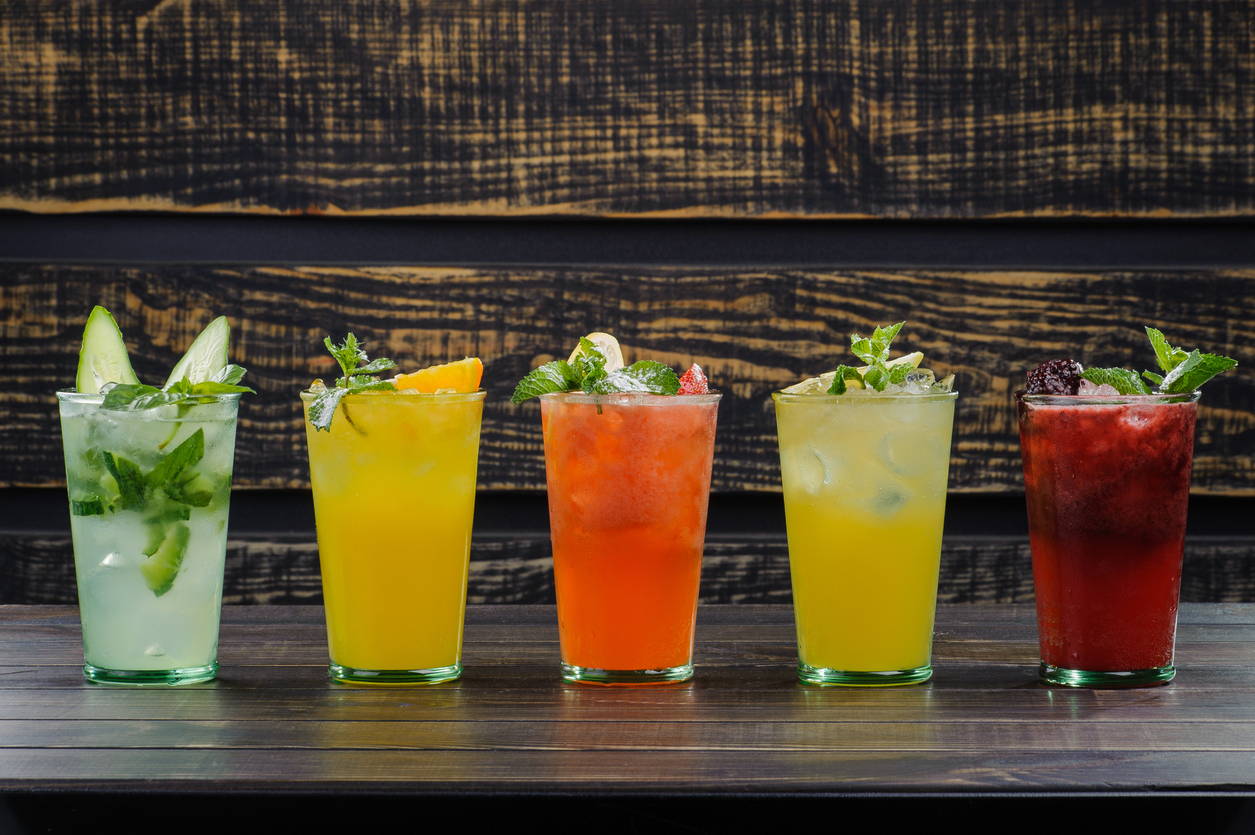 For the grownups: The possibilities are endless! Some muddled berries, sprite, and vodka and you'll have your hard berry lemonade. Some muddled berries, chardonnay and sparkling wine, and you'll have yourself a berry wine spritzer. You can even add some to your beer (don't let anyone catch you though) for flavored beer!
These drinks are light and refreshing and they're fun to make as well making it the perfect drink centerpiece.
Forget about making little sandwiches and chicken wings, those take too much effort to make and they're too greasy (think about kids munching on a chicken wing and then jumping directly into the pool!
For the vegetables, we recommend going with carrots, turnips, cucumbers and celery. Cut them up into equal sized sticks (like fries or chips) and place them in paper cups or glasses so people can grab a bunch at a time.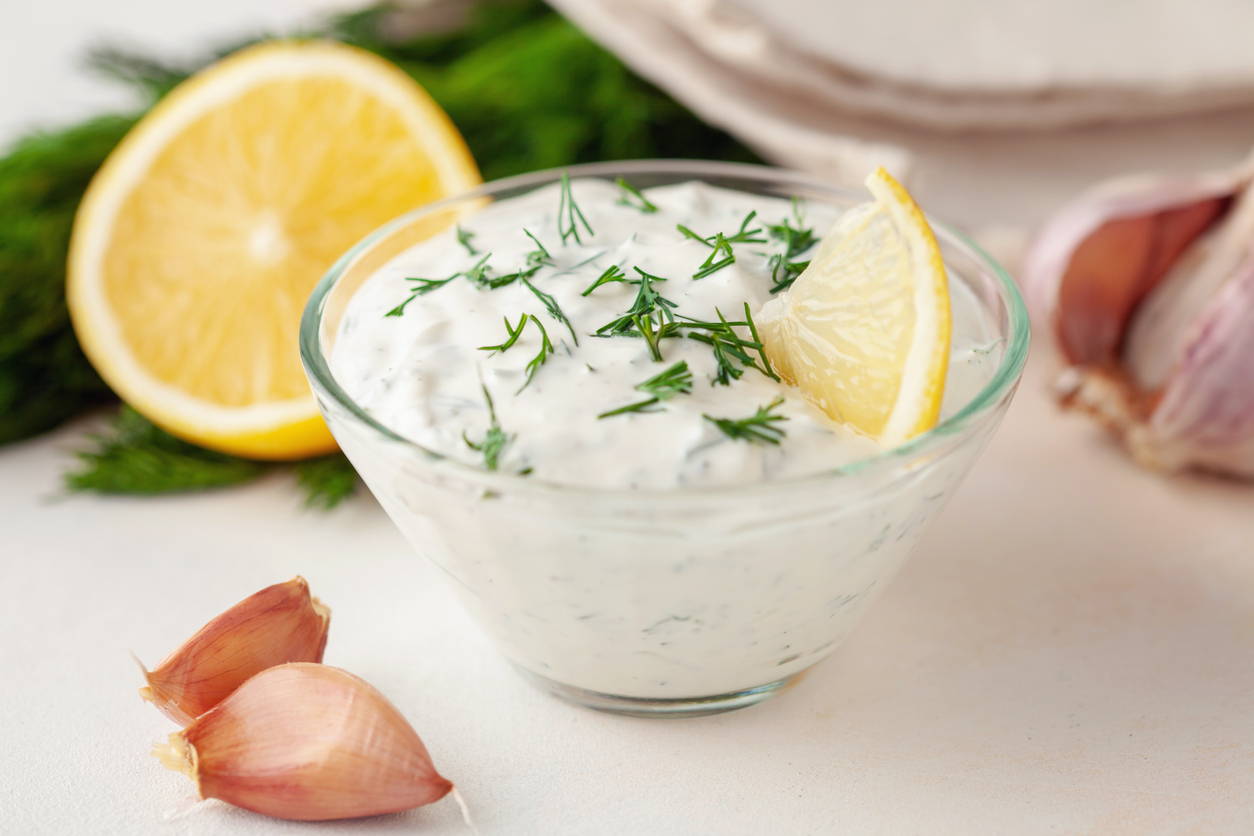 Dip Ingredients.
Mayonnaise, 1 cup

Sour Cream, ½ cup (if sour cream isn't available, substitute for mayonnaise and add the juice of 1 lemon)

dried parsley, 1 tablespoon

dried chives, 1 tablespoon

dried tarragon, ½ teaspoon

dried dill, ½ teaspoon

garlic powder, ½ teaspoon

smoke paprika, ¼ teaspoon

dried minced onion, ¼ tsp

salt and pepper to taste
Instructions
Whisk together in a bowl and cover with cling film. Allow flavors to meld inside a the fridge for at least 30 minutes (overnight works better).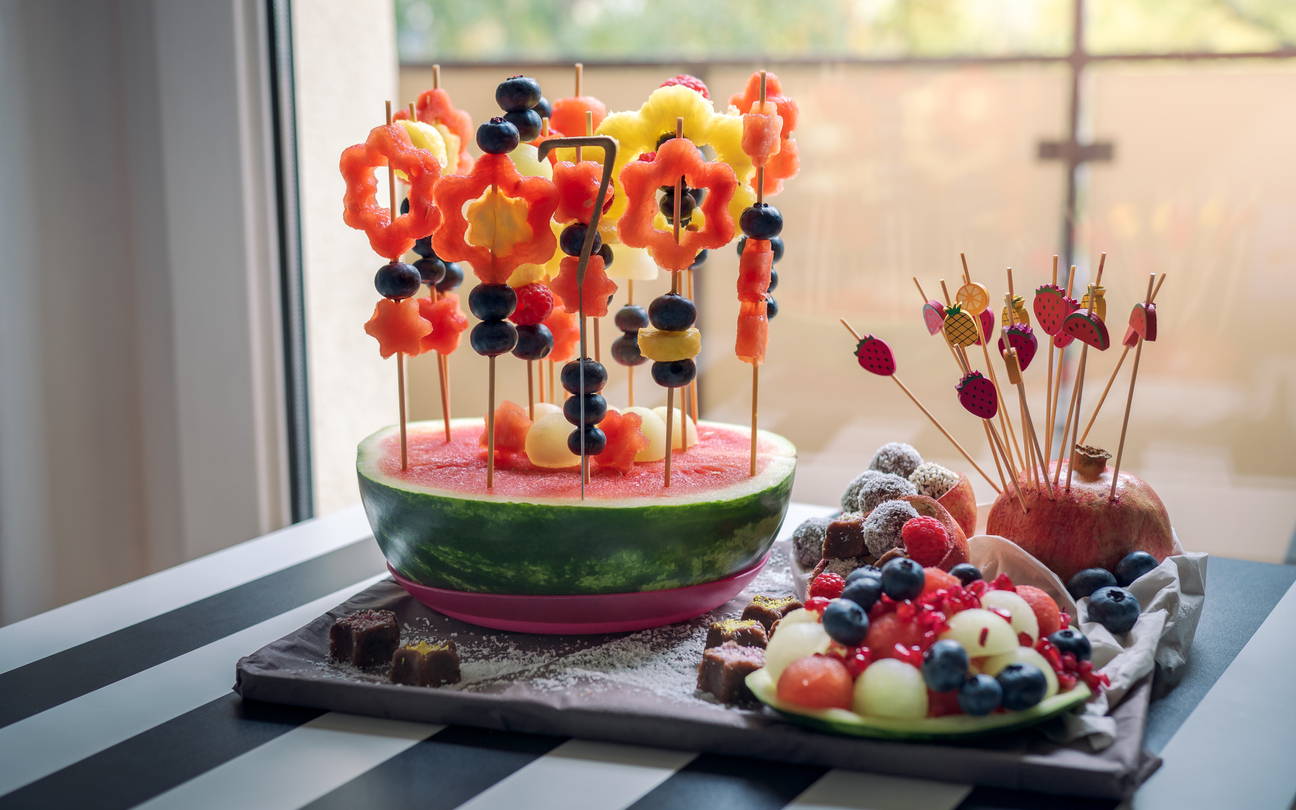 Any fruit will do! But since we're having a pool party, we usually go with fruits that are light, refreshing and most of all hydrating! Some great choices are, watermelon, cantaloupes, orange slices, and pineapples.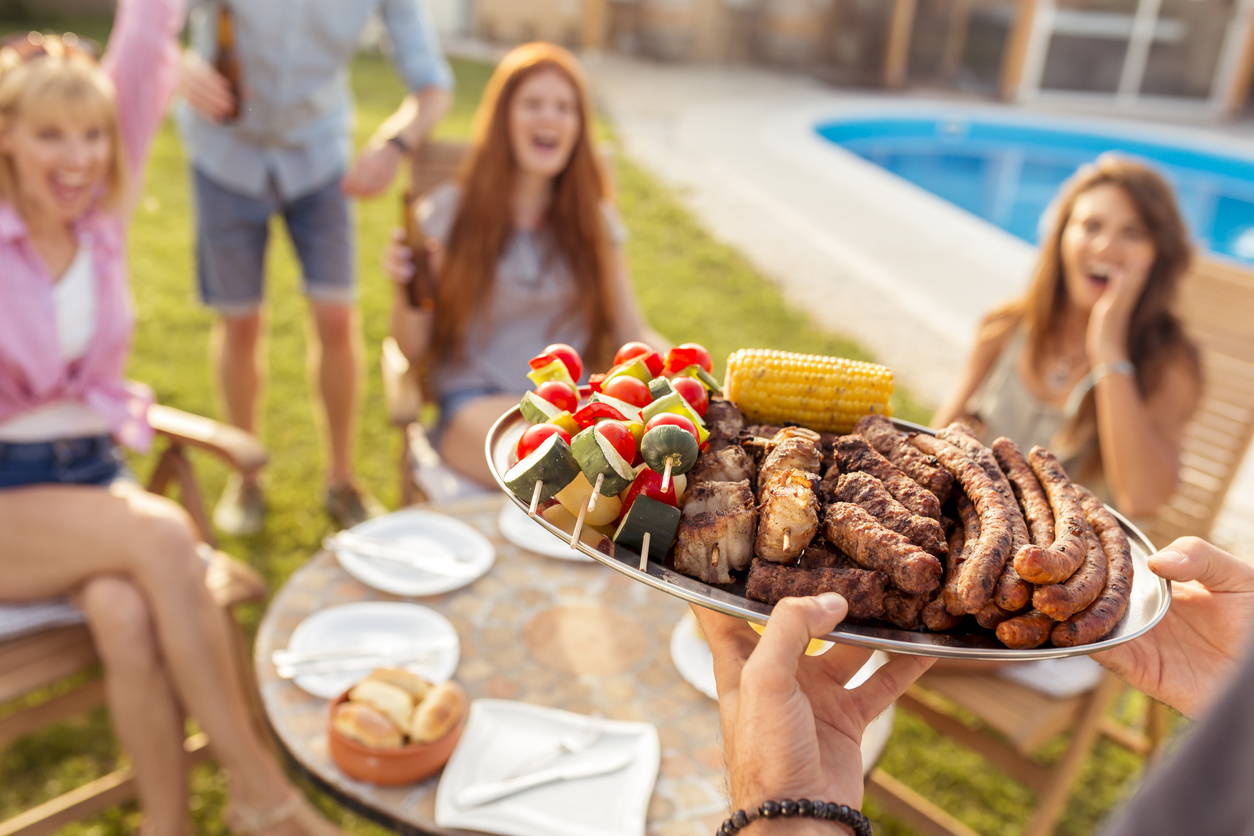 This is something I learned from a visiting friend and I've been using it whenever I grill -anything- since it's so versatile. The flavor isn't overwhelming and it goes well with anything! Pork, chicken, seafood, even scallops!
Ingredients
Dark brown sugar, ¼ cup

Salt, 1 tablespoon

Cracked black pepper, 2 teaspoons

Smoked paprika, 2 teaspoons

Garlic powder, 2 teaspoons

Onion powder, 2 teaspoons

Ground mustard, 1 teaspoon

Cayenne pepper, ½ teaspoon (you can omit this if you don't like spicy food, but ½ teaspoon is just super mild and it just adds a little kick to your grilled items)
Just rub it all over the meats you plan to grill (chicken, pork bellies, tenderloins, salmon steaks, everything) a few minutes before placing on the grill and you're set! The brown sugar gives the grilled meat a nice and sweet caramelized exterior while the rest of the herbs and spices gives it a nice smoky flavor without overwhelming the natural taste of the meats.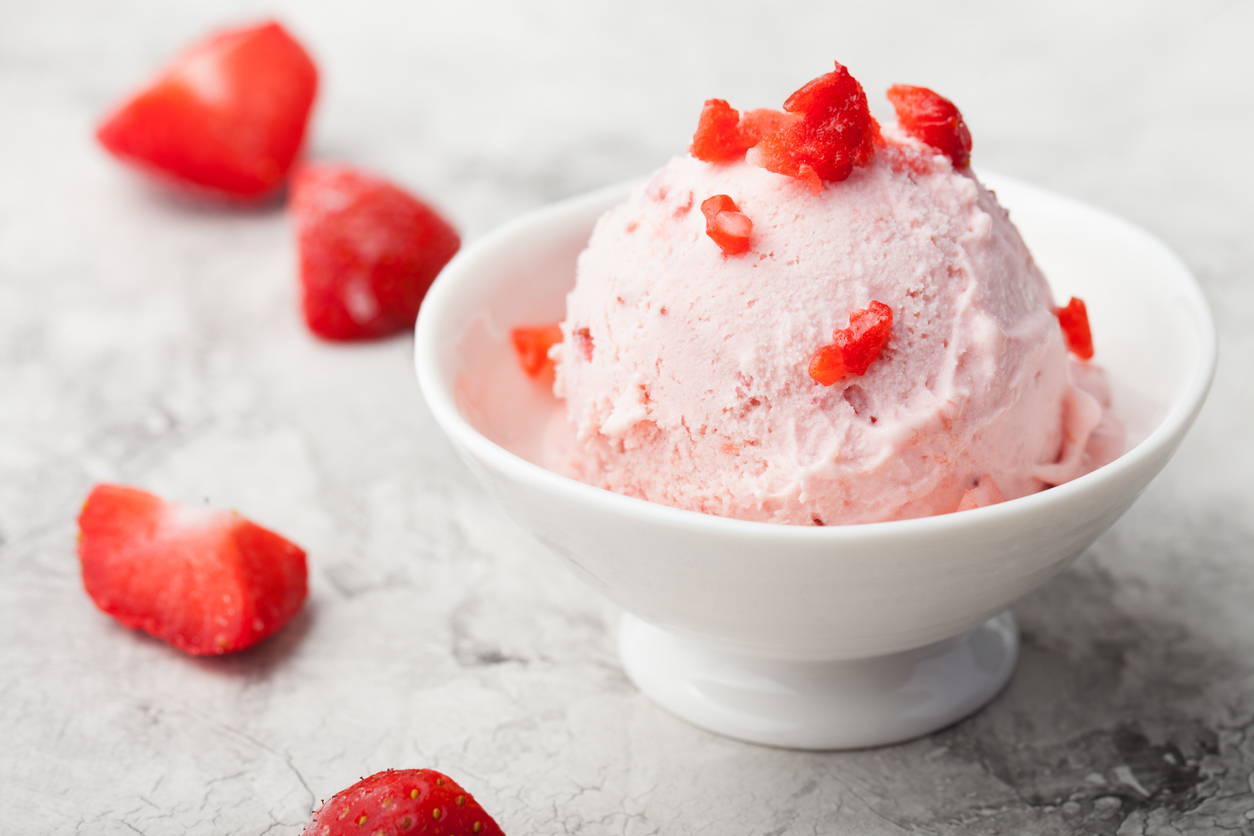 What's a party without dessert right? But since we're going light and refreshing, we'd suggest getting some yogurt, or even better frozen yogurt for dessert. Top with some fresh fruit and you're good to go. Skip the cakes unless you want your guests to just lie down after the meal to sleep it off.
Pool Toys and Accessories
Now a pool party wouldn't be complete without stuff for your pool right? We have some pool accessories on Mr Pool Man that will take your pool party to the next level!
Waterproof Bluetooth Speakers
Time to get the party rocking! Let everyone enjoy the music, even those having a swim! With floating Bluetooth speakers, your music can be with you anywhere even in the pool! Some models even have a lightshow that's perfect for late afternoon and early evening pool parties!
The beauty of the Water TechniX Oxi Shock is that you can dump it in your pool to get all of that nasty chlorine smell out and swim in it 15 minutes later! Give your pool that much needed refresh just in time for the party.
Check and balance your pool
Now we promised that we wouldn't talk about pool chemicals, but hey, it's called Mr Pool Man for a reason and we just can't help ourselves! Just make sure that your pool chemicals are on point a day before the party and check/clean your skimmer baskets and filters to make sure that they're totally clean since the pool will be under heavy load and you'll want it to be sparkly clean for your guests.
Now after your pool party, it's absolutely important that you clear out your skimmers, clean or backwash your filters and re-balance your pool to keep your pool in perfect condition so that you can have another party next week! Remember, for all of your pool needs, Mr Pool Man's online pool shop will deliver your pool supplies straight to your door!
That's it for now! Pool ownership is about fun and the best way to go about it is to host a pool party this summer. Just don't forget to do the required pool maintenance tasks before and after the party to keep your pool in top condition. Aside from those tips, that's it, have fun with your pool! You deserve it!
Do you have any questions about this topic or the featured products? No worries, we're here to help! Drop us a question down below and we'll get back to you ASAP.
Happy swimming :)