Have you ever looked at the poolside and thought to yourself, "That would look perfect if it weren't for those unsightly skimmer box covers"? Well, our friends over at Skimmer Lids Pty Ltd have created the perfect solution for that! Their innovative product, the HIDE skimmer covers allows home DIY enthusiasts and pool builders to create a seamless decking solution that does away with unsightly skimmer covers for a more aesthetic pool deck area.
Retrofit-Friendly Solution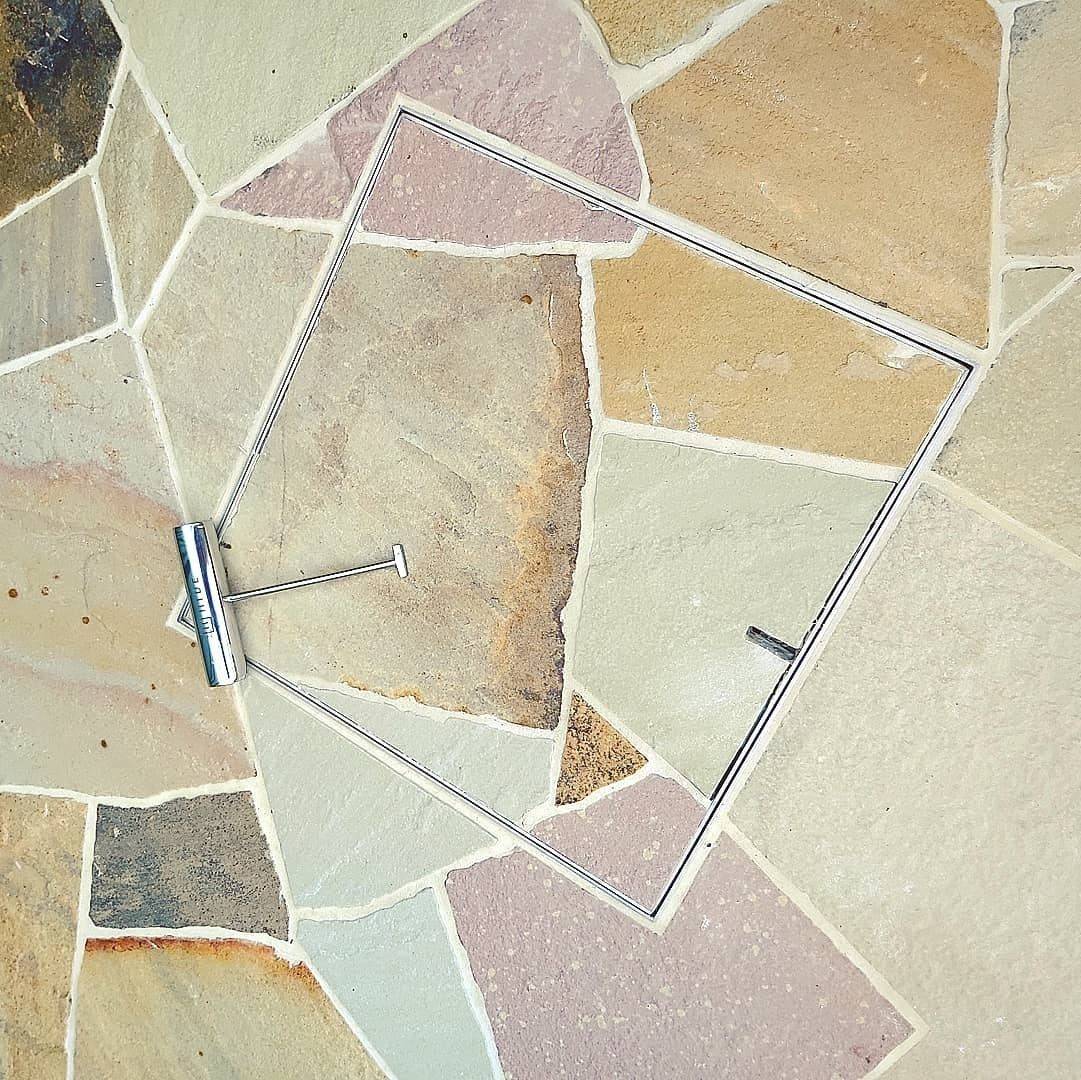 Unlike other skimmer cover solutions in the market where builders have to adjust everything else to match the colors of the skimmer cover, greatly limiting the choices, the HIDE skimmer covers take your existing tile (or whatever surface inlay is used) and use it as the inlay for the actual cover itself! No more comparing color swatches and palettes that will never 100% match! Every kit comes with everything needed to upgrade existing skimmer boxes to blend seamlessly with the existing decking.
Although other skimmer cover solutions can allow you to use the existing pool surface as faux-covering for the skimmer boxes, the HIDE pool skimmer cover is the only one that has an easy-to-use key system that allows you to lock the skimmer cover and lift it out with ease. This takes away problems like chipping, the cover getting stuck, and skimmer covers being trip hazards!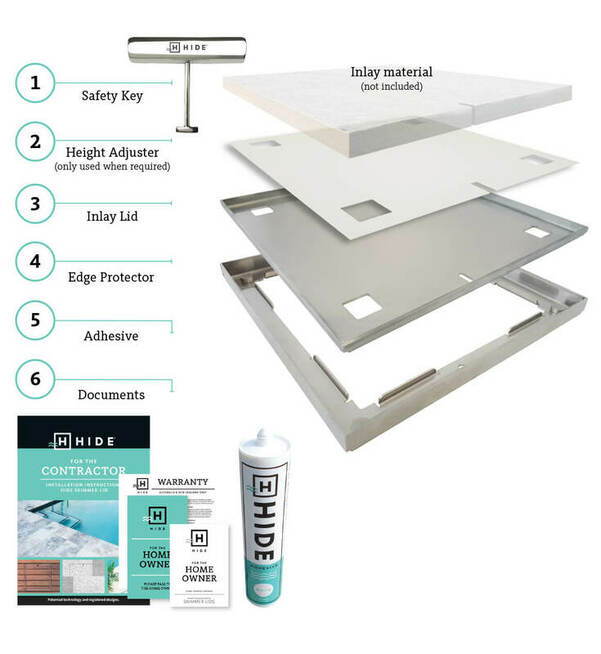 HIDE pool skimmer lid solutions are made with marine-grade stainless steel that comes with a 10-year warranty! What does this mean? For pool builders, it gives the peace of mind that the customer will be happy with the installation, eliminating unnecessary service calls for chipped and damaged skimmer lid covers. For the pool owner, having a 10-year warranty on anything is a godsend! It's very unusual in the pool industry to have a 10-year warranty due to products constantly getting exposed to the elements and to pool chemicals.
Compliant with Australian Standards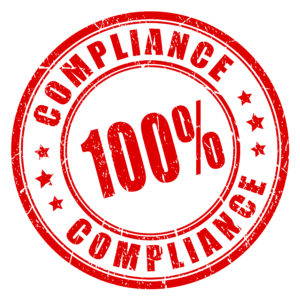 Standards are something that can be tough to maneuver, especially with pool building. A pool builder that doesn't adhere to AU standards won't be a pool builder for very long. The HIDE pool skimmer lid covers are 100% compliant so that's one less thing to worry about. Sure, there are ways to DIY skimmer lid covers to match with the existing decking but making them compliant to safety standards is another thing entirely! For the pool builder, this means hours of labor costs saved, and for the pool owner, peace of mind! How cool is that?
HIDE Skimmer lid covers are Child-proof
HIDE skimmer lid covers can only be removed with the included safety key. This means that the kids won't be able to remove the covers on their own, and is 100% child-proof! While it sounds like a stretch, there have been cases where small children become trapped at the skimmer box, this is why there are such strict safety regulations in the first place.
The HIDE pool skimmer deck lid covers come in a variety of sizes that fits all available skimmer box models and inlay depths out there. So no matter what the surface is, there will always be a solution for it. HIDE pool skimmer deck lids also have optional height adjusters to ensure that no matter have thick or thin the inlay is, you'll end up with the skimmer cover that sits perfectly flush with the rest of your pool deck.
Unlike traditional skimmer lid covers made from plastic that will fade and crack over time, the inlay used in HIDE skimmer lids age the same as the rest of your pool deck so even as your deck ages and discolors (which is unavoidable) it will still be seamless as it is basically the same with the rest of the deck!
The edge protector is also made out of stainless steel, requiring only a periodic scrub down to prevent sediment and dirt build-up. Some surface rust may occur due to exposure to pool chemicals and the elements, but this is something that a light scrubbing and some elbow grease can't take care of. It's worth noting though that
If you're a homeowner and you want to give your skimmer box covers an upgrade and you're confident in your DIY skills then we invite you to take a look at the HIDE skimmer box covers that are available on our online shop. If you're a pool builder and you want to make the HIDE skimmer box covers a part of your offerings then feel free to reach out to us through the form below as we have specials for Australia-based pool builders!
Get a head start on summer vibes! Dive into our articles below:
Do you have any questions about this topic or the featured products? No worries, we're here to help! Drop us a question down below and we'll get back to you ASAP.
Happy swimming :)