Did you do a double take on that? Is winterising pool filter cartridges really a thing? Due to the reasonably warmer (when compared to the northern hemisphere) winters we have in Australia there's very little that we need to do to properly winterise our pool filter cartridges. All you need is the right guide and a little elbow grease and we should be good to go!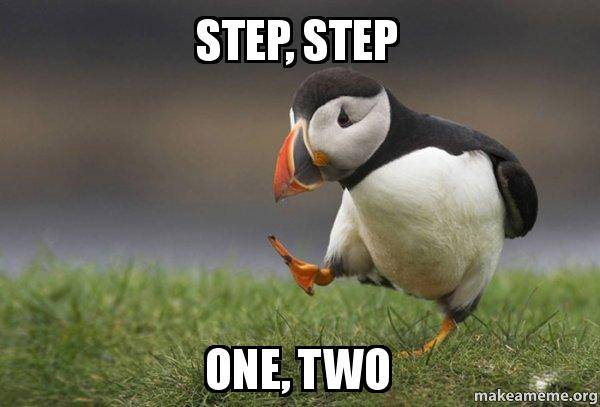 Step one to winterising pool filter cartridges

The most important thing to remember when the colder weather rolls in is to properly lubricate all of the o-rings of your cartridge filter unit. The colder weather can cause the o-rings to become brittle and can cause leaks when the summer comes. Keep moist and supple with a good application of some silicon based-lubricant. Remember, silicon-based or any lubricant that's designed specifically for o-rings!
Oil based lubricants should be avoided at all costs because they tend to eat away and damage o-rings! What are oil-based lubricants? Some examples of oil-based lubricants are petroleum jelly, hand creams, and baby oil. While they may look to be innocent enough, they can do a number on your o-rings.
Water-based lubricants on the other hand are safe to use, but they won't last long. Why? Well, since they're soluble in water, and your filter is always in contact with water then water-based lubricants will be gone faster than it takes you to apply them!
We recommend using the Aussie Gold Lube It for your pool cartridge filters not only during winter, but for the whole year round! Not only does lubricating them protect the o-rings, but this ensures optimal performance for your pool filter cartridge unit as well!
Step two to winterizing pool filter cartridges

Now that we have the seals properly cleaned and lubricated, it's time to deal with the actual pool filter cartridge. The best way to prepare your pool filter cartridge for the winter (or at the middle of winter if you forget to do it beforehand) is to make sure that your filters are as clean as possible over the winter so that your pool water will get filtered thoroughly. The best way to do that is to ensure that your filter cartridges are as close to new condition as possible and the way to do that is to give them a good soak in some filter cleaning solution.
If you're not familiar with filter cleaning solutions, these are specially designed chemicals that melt away all of the dirt, grime, organic waste and other contaminants that are stubbornly stuck on your filter cartridges that are impossible to remove with a good hose-down. Don't worry too much, these are pretty simple to use. Simply take out the filter cartridge, prepare the solution according to the directions on the package, let it soak in the solution (preferably overnight) and then rinse it out the next day. This should leave your filter cartridge to be as good as the day you bought it! Well, to be really honest, probably not as good as new, but it will be as close as possible without buying a new one.
One thing that happens with these deep cleans is that sticky grime will usually hide physical damage on the filter elements themselves. If this is the case then it's time to start looking around for a replacement filter cartridge for the inevitability that your current filter cartridge is nearing the end of its life. When this happens, be sure to check out our collection of Water TechniX Replacement Pool Filter Cartridges for the best-valued and high-performing replacement filter cartridges out there on the Australian market!
Step three to winterizing pool filter cartridges
Monitor, monitor, and monitor. Even though you're not using the pool much (if any) during winter, your pool filter cartridge is still hard at work trapping dirt, debris, and organic waste whenever your pump is running over the off-season. Although very unlikely, there's still that very small chance that your pool filter cartridge will get gunked up over the winter. So check your pool cartridge filter's pressure gauge at least once every two weeks. If you see abnormally high pressure levels then a good cleaning is in order. If you've performed step two of this guide before, then it shouldn't take much more than a good hose down to get them clean.
Don't want to spend time outside in the cold hosing down your filter? There's always the waterwand to help you with that! A waterwand is a specialized pool tool that can cut down the time hosing down your pool filter down in almost no time. So no matter if you're avoiding the winter cold or summer heat, a waterewand is an excellent tool to have in your toolbox if you want to keep your pool maintenance tasks as efficient as possible.
Step four to winterizing pool filter cartridges
The final and probably one of the things that goes without saying (but we'll say it anyway!) is that the rest of your pool should be properly winterized as well! From your pool chemical levels, your algaecides, phosphate removers, cleaning the pool, and all of the other tasks that need to be done for winter should be in place! Is it your first time with your pool or if you're just worried that you missed something when winterizing your pool then we have just the guide for you!
Check out Mr Pool Man's Comprehensive guide on Winterising your pool for Australian winters here. We also have an article here that deals with all of the mistakes pool owners do over the winter. Armed with the knowledge from these two articles and the proper tools and chemicals, you can look forward to a stress-free reopening of your pool come spring or summer.
Damaged pool filters? Check out our collection of the best pool filters in Australia here.
Do you have any questions about this topic or the featured products? No worries, we're here to help! Drop us a question down below and we'll get back to you ASAP.
Happy swimming :)