The most common noise complaints in Australia aren't loud parties (nobody has those anymore due to the pandemic) or power tools, but from air conditioning units and pool pump units! One of the many reasons why noise complaints have increased in recent times is that everybody has been staying at home (some by choice, and some not by choice) more often. Before when everybody was out to work, the noise made by pool equipment usually went unnoticed, now that a majority of people are working from home what was usually a non-issue has become a major annoyance.
Different States, Different Noise Laws
Just like the noise made by pool equipment, each state or territory may have their own guidelines on how loud pool equipment can be. On top of that, neighborhoods or residential areas may also have their own guidelines on how loud the equipment can be or when they can be run.
This poses a lot of problems for many residential pool owners in Australia because these guidelines can come after the fact and it can lead to many unplanned expenses or increase in energy consumption by limiting pump operation to certain times of the day only.
Good thing there's a solution to that with the Acoustic Box Pump & Filter Enclosures that are available on Mr Pool Man's Online Pool Supply Store.
P.S. The best source for local laws regarding to noise pollution and restrictions is your local council or community centres. These will ultimately be the final word if your current setup is compliant or not. Even if what you have is compliant with national guidelines, your local area may have some additional things that you need to comply to.
Acoustic Box Pump & Filter Enclosure
Without replacing any of your existing pool equipment, the Acoustic Box Pump and Filter Enclosure effectively cuts down noise by up to 80%! That's more than enough to turn even the oldest clunkers of pool pumps and heaters into noise-complaint equipment that you can run at any time of the day! Especially during night when electricity rates are lower! This 80% noise reduction claim has been certified by a sound engineer so we're not just pulling numbers out of thin air!
The Acoustic Box Pump and Filter Enclosure comes in many different sizes and designs that can fit any combination of pool equipment! To see more, browse our full line of Acoustic Box Pump and Filter Enclosures here.
Since you're now able to run your pool pump at night due to the reduced noise, you can make back your investment with the savings from the reduced electricity cost at night! Not only that, but having an enclosure for your pool equipment will also protect it from the elements, increasing its lifespan! Even if the lifespan of your pool equipment will only be extended for a couple of years, that's already a few hundred dollars saved over that period of time!
Easy to install pump and filter enclosure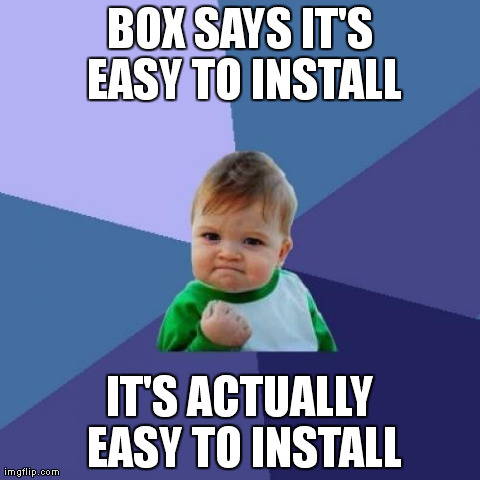 The Acoustic Swimming Pool Pump & Filter Enclosures require no special tools to install! Everything that you'll need to to install the enclosure is included in the box! That, and maybe around 15 minutes of your time! We've installed the same in our home pool and it took us less time to install the Acoustic Box than that bookshelf we got from IKEA!
Perfect for Summer AND Winter
The Acoustic Box Pool Pump and Filter Enclosures will protect your pool equipment from both the blazing Australian Heat and the winter cold. Even though pool equipment like pool pumps and filters are designed to be resistant to the elements, having an extra layer of protection doesn't hurt! Protecting your equipment from direct sun exposure will prevent fading and other damage! The same thing with cold exposure. Plastic housings, no matter how durable they are, will have a tendency to go brittle when they dry out and get exposed to the cold!
Supporting Local Businesses
Acousting Swimming Pool Pump & Filter Enclosures are proudly Australian made and owned so you're supporting the local economy as well! Not only is the final enclosure fully made in Australia, but it is made from superior Australian galvanized steel that's powder coated with multiple layers of anti-corrosive finishes!
And if that isn't enough, did we mention that the finishes come in different colors? You no longer have to worry about having an eyesore or an ugly metal box right there in the middle of your backyard paradise! Pick the finish that goes best with your pool theme!
Do you have any questions about this topic or the featured products? No worries, we're here to help! Drop us a question down below and we'll get back to you ASAP.
Happy swimming :)