Over 150 companies from across Australia and the rest of the world displayed the newest and greatest in pool & spa goods at the Splash! 2022 Pool and Spa Trade Show, which was held in Broadbeach, Gold Coast on June 22 and June 23. Notable companies like Pentair, BioGuard, Daisy, Robo-Tek, Fluidra, Hayward, Jewels4Pools were just some of the exibitors at the show.
Learning the latest pool innovations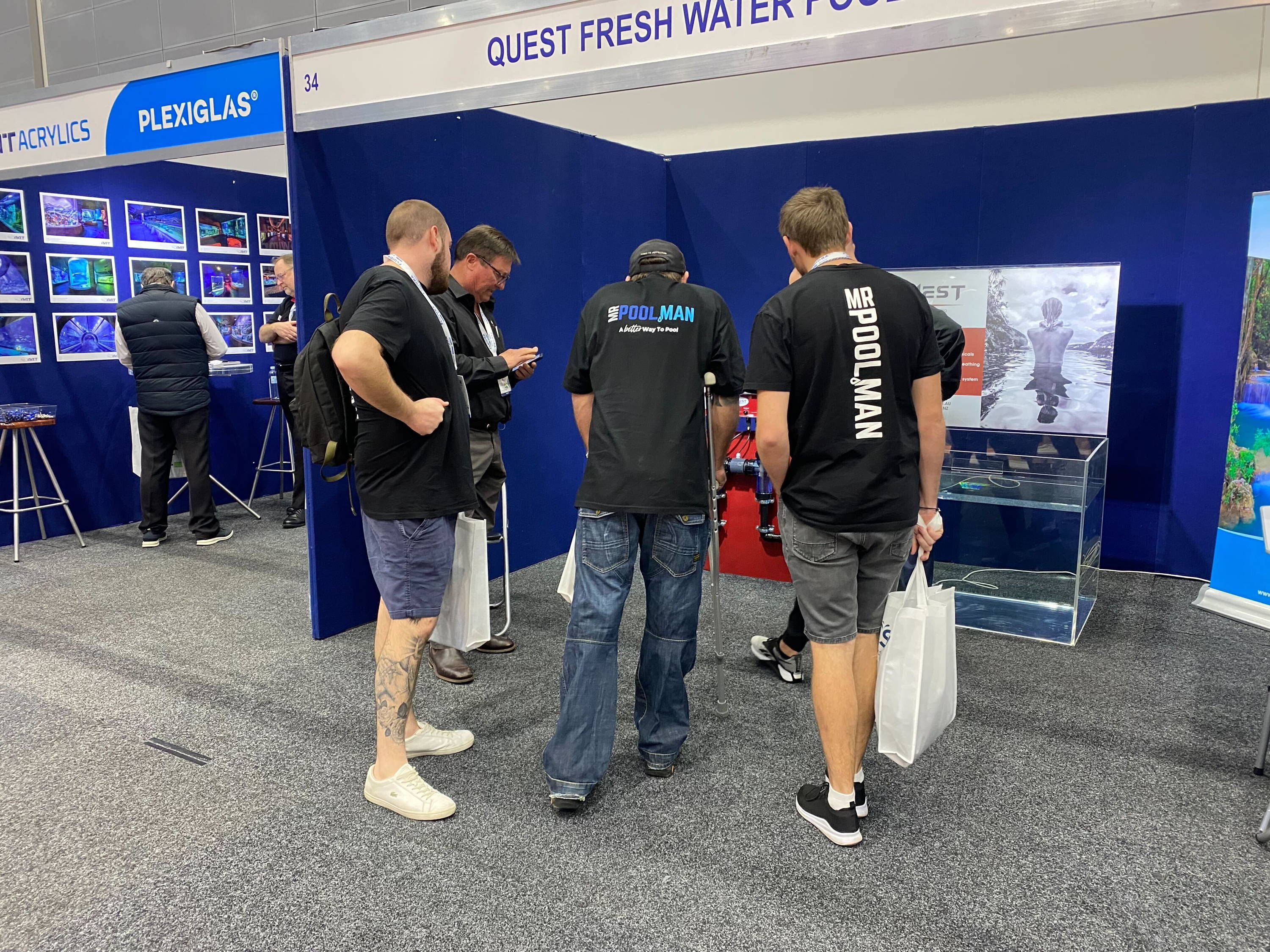 An Innovation Pavilion was also introduced for the first time, featuring cutting-edge gadgets and equipment that promise to improve pool ownership considerably, and trust us, we spent a lot of time at the pavilion and we're excited for the future!
Another first, the Splash! Pool and Spa Trade Show completely filled the Gold Coast Convention Center, which literally blew our minds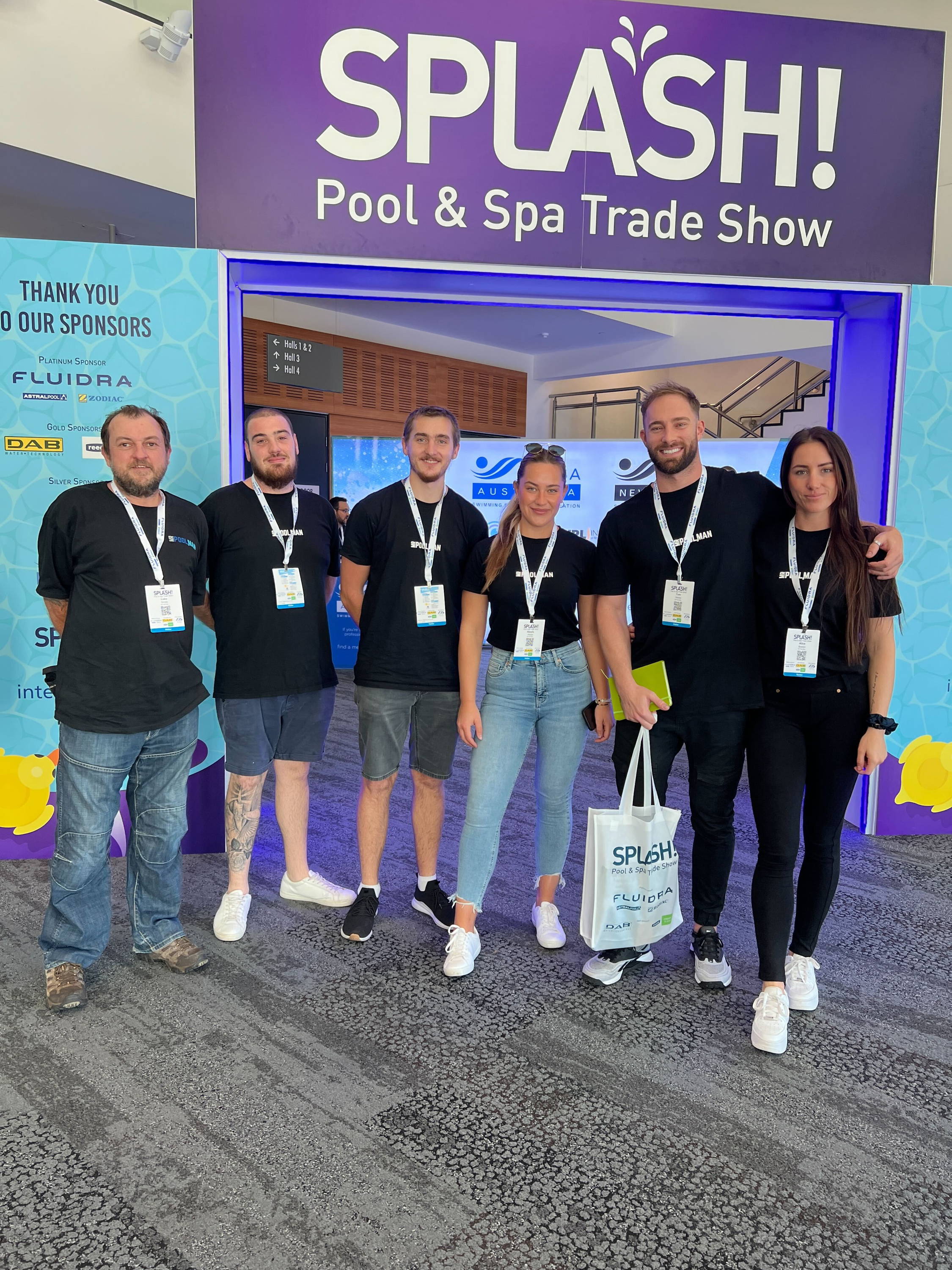 Meet a handful of our Mr Pool Man Team! From left to right: Luke, Head of Customer Service. Callum, Inventory Coordinator. Craig, Order Coordinator. Nat, Co-Owner and Head of Marketing and eCommerce. Tom, Co-Owner and Head of Operations and eCommerce. Alice, Tom's Better Half and Head of Content.
We took this as an opportunity to network with producers and manufacturers, as well as learn and grow as a team! As part of Mr Pool Man's dedication to providing the most cutting-edge goods for you, our customers, we seized the chance to connect with producers and manufacturers to bring you the latest products and pool innovations!
We attended every training, conference, and educational opportunity so that we could share the information with you as part of our commitment to provide unmatched customer service!
Discovering amazing pool toys and accessories
Of course, you know what they say, all work and no play makes Johnny a dull boy, so we also took every opportunity to test out pool toys and accessories guaranteed to take your pool experience to the next level!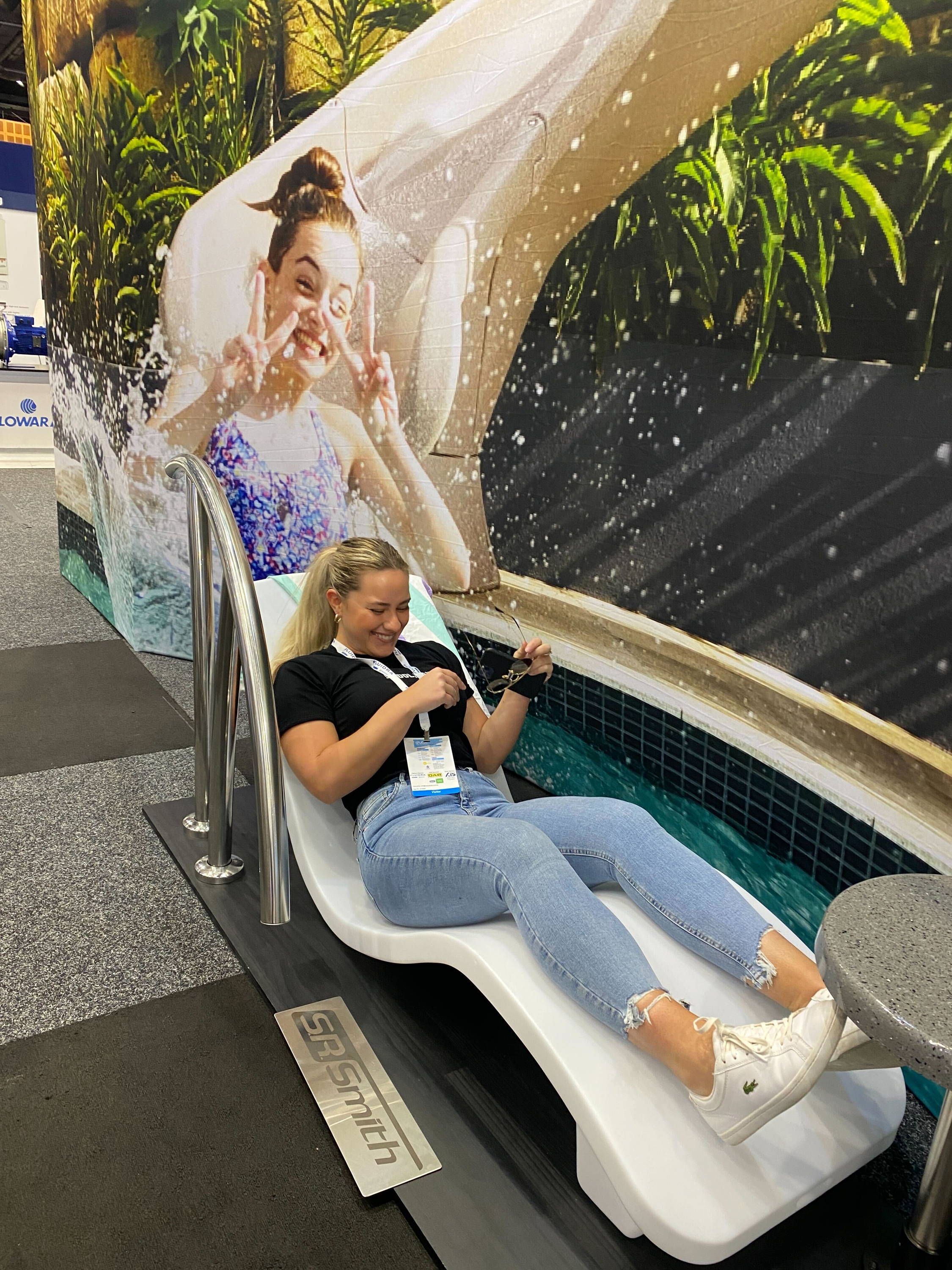 P.S. Nat thought nobody was looking!
We're really excited to share what we've learned during the show and we'll have more updates for you in the weeks and months to come, just in time for summer!