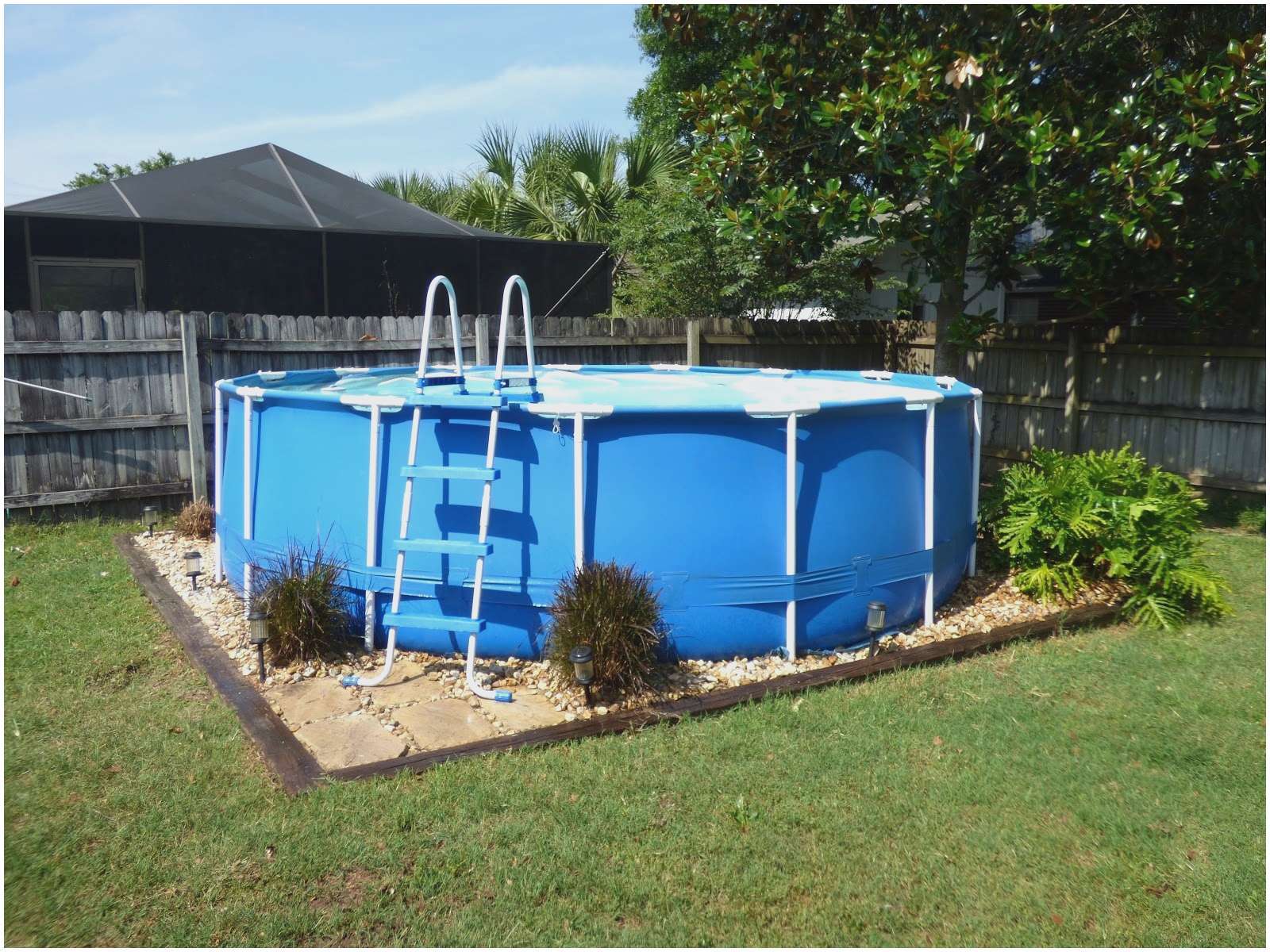 A lot of people shy away from getting an aboveground pool because they have this vision that aboveground pools are an eyesore and they look like giant metal or plastic buckets that are just out of place wherever they're placed. We're here to say that yes, they do look like giant buckets that are out of place, BUT they don't have to look like that. With a little renovation work and some imagination, you can turn any aboveground pool into something that can look even better than an in-ground pool!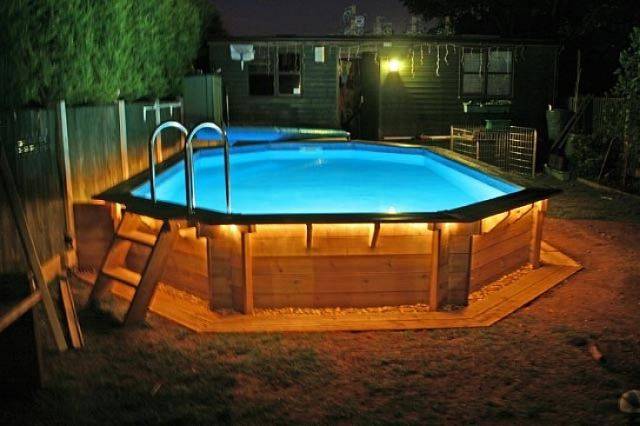 Yes, aboveground pools can be an eyesore if left as is. A quick and cheap way to spruce it up is to add a wood frame around it, giving it a rustic look that's at home with any yard. And if youre feeling extra spiffy, you can add some cove lighting to the sides of the frame to give it a nighttime appeal that even in-ground pools cannot provide.
It's only an eyesore if you don't do anything to cover up the parts that cause it to be an eyesore! With just a few hundred bucks worth of wood, some elbow grease and a little bit of time, you can build a pool deck (or hire someone to do it) that will make even the cheapest aboveground pool look like a million bucks!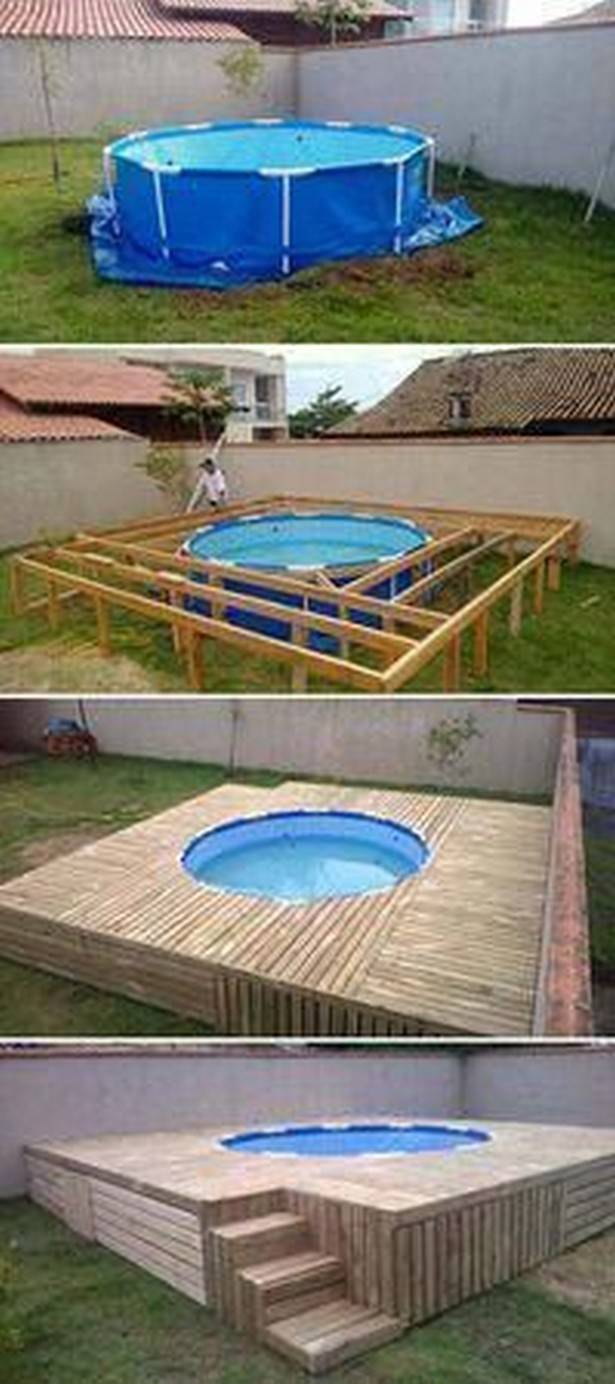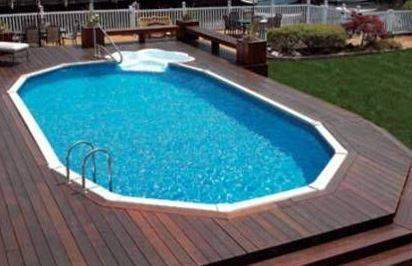 Before you raise your eyebrows, we're not saying that you fill in the sides of your aboveground to make the new ground level with the top of the pool. What this basically means is that you build a deck around your pool so you'll have an area to lounge around the pool that's level with the top of the pool. Look at the picture above, does it look like an aboveground pool? Not only does building a deck around your aboveground pool look amazing, but it protects the sides and support from accidental damage.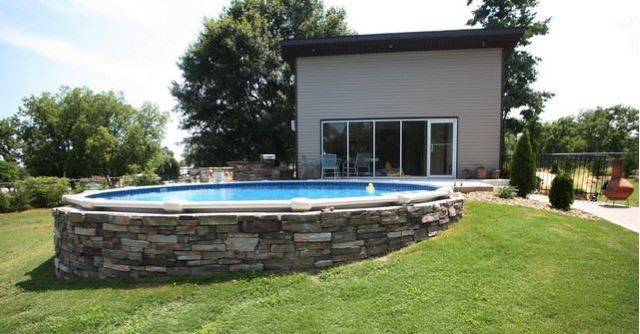 This will require a bit of landscaping work but the final effect will be worth the work. The first thing to do is to cover up the sides of your aboveground pool with some landscaping rocks, give them a more "solid" feel and then create a sloping grass ramp around the pool. This creates the illusion of the pool jutting out of the ground like a rock formation.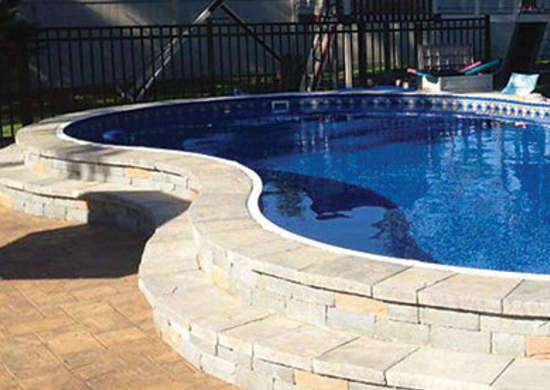 Don't like the idea of climbing a ladder to get in and out of a pool? You can always surround your aboveground pool with steps so that anyone can enter the pool from any direction! Not only will the steps provide easy access to the pool, but it will also protect the sides from any damage!
SEE ALSO: Swimming Pool Features that will make you go "wow"
Do you already have a raised patio? Placing your aboveground pool next to it and simply extending the patio can give you that illusion of having an inground pool without the added expense of digging up the yard (not to mention all the time saved!)
Look for a corner for your pool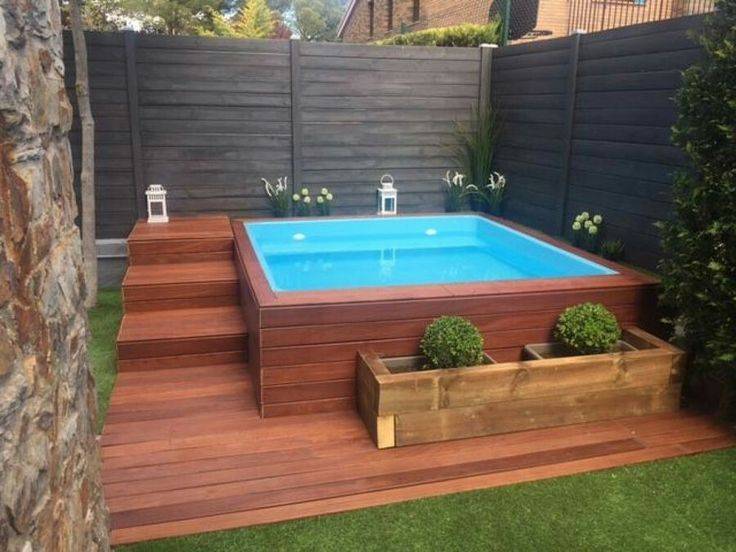 Don't like anything jutting out in the middle of your yard? You're not alone! But then, there isn't really anything telling you to stick the pool in the middle of the yard right? You can place the pool in a corner of the property and build around it! This creates the illusion of a more cohesive pool area, plus it wouldn't be an eyesore all around!
SEE ALSO: Landscaping Ideas for Australian Pools
Leverage your surroundings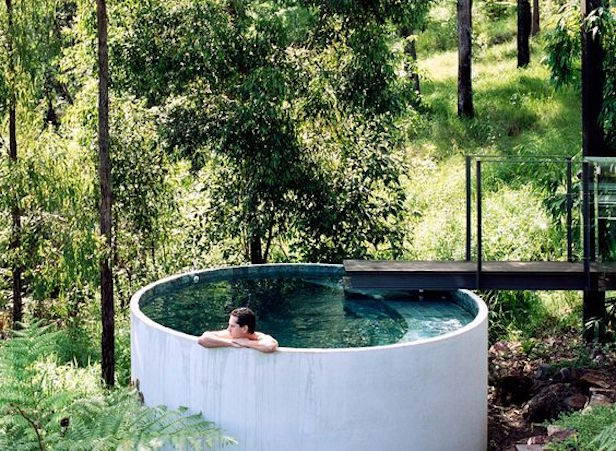 And finally, the best way to ensure that your aboveground pool doesn't become an eyesore is to just make use of your surroundings! Don't force a design that doesn't fit in with what's already there. Instead of remaking everything else to fit the pool, do it the other way and make sure that your pool design fits your current environment. You'd be surprised at how much you can save by making your aboveground pool design fit your current surroundings!
Do you have any questions about this topic or the featured products? No worries, we're here to help! Drop us a question down below and we'll get back to you ASAP.
Happy swimming :)