One of the things that can reduce the relaxation factor of using the swimming pool is the noise! Especially if you're using a single speed pump that only has one setting: Loud!
But can you imagine this? Lounging around the poolside and just hearing nothing but a mild, almost imperceptible hum from your pool equipment? Sounds good? Then read more!
The way to effectively dampen the noise from your pool equipment or pool pump is to house it inside of an acoustic enclosure. If you're just like us whose DIY carpentry skills are virtually nonexistent then don't worry! There's a solution for that! Mr Pool Man is proud to introduce the Acoustic Box Pump & Filter Enclosure!
*Note: The Enclosure boxes shown above are just a small sample of what's available, Mr Pool Man has over 50 different size combinations so there's something for all pool equipment sizes and configurations!
These easy to assemble pump and filter enclosures have a number of advantages over doing them yourselves.
All of the Acoustic Pool Pump and Filter enclosure boxes are 100% Australian-Made, Owned, and designed! This means that you're supporting local businesses and you're helping build a stronger local economy!

Proven to reduce noise by up to 80%. An acoustic engineer has made a report and has thoroughly tested the boxes! No more guesswork!

Specifically designed for pool equipment. Yes, you can build your own box, but the Acoustic Box Pump and Filter Enclosures are specifically designed to dampen the noise from pool equipment and you're guaranteed that there's proper ventilation to avoid overheating your pool pump.

Designed to comply with all Australian state and council requirements with regards to sound-proofing and other structural requirements. This means that you don't have to worry about your enclosure being non-compliant with local codes! You don't even have to know them! Rest easy that they're compliant and no more worries about hefty fines for non-compliant structures.

Made with anti-corrosion materials and thicker than other imported products. Yes, you can get some pre-made boxes imported from other countries, but remember, you get what you pay for! And claiming warranty for these will be a pain!

Unpacks and installs in 15 minutes, without the need for special tools! Yep, you read that right. All you need to do is to pick the right size, wait for the package to arrive, unpack, and assemble! Going the DIY route will entail hours, if not days, of planning, measuring, and building a pool enclosure.

Built-in gas lifts for access points. This means easier access to your pool equipment when you need it! No heavy lifting, no accidental slams on fingers, and overall a much more pleasurable experience!

Comes in over 50 different sizes and expansions. No matter what your pool equipment configuration is, there's a size for it. And if you decide to upgrade in the future, expansion options are always available!

All units come powder-finished. Not only does the powder finish make your pool equipment enclosure look amazing, but it also gives it a certain measure of protection from corrosion!
For an in-depth guide on how to install an Acoustic Box, click here.
Other benefits of installing an acoustic box pump and filter enclosure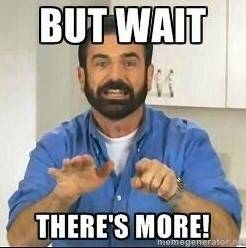 Aside from silencing the roar of your pool pump, there are other benefits of installing one that may not seem apparent at first!
If you have pets, having a box installed will prevent them from doing their "business" on your pool equipment, and you know what we mean!

Even though your pool equipment is built to withstand the elements, having an extra layer of protection can extend the life of your equipment by a number of years!

This extra layer of protection also protects your pool equipment from physical damage like from falling branches and other debris during storms!

If you have kids at home, this also restricts access to your pool equipment! Don't laugh, this actually happens. Think about what happens when kids step on the plumbing going to and from your pool equipment. Not a good thought is it?
Enjoying your new found silence
Once you've installed your new acoustic box and the noise levels have gone down significantly, how then are you to enjoy your new found silence? Well, lounging around the poolside with a good book is a great start! Being able to just sit down in relative silence and enjoying a good book (or tablet) is worth it in itself!
The reduced noise will take your water features to the next level! Without the roaring of the pool pump, the relaxing trickle or splashing of the water will be more noticeable! In fact, with the reduced noise levels, even a small floating bluetooth speaker will provide amazing background music while lounging or swimming in the pool! 
Reducing the noise even further
If you find that 80% noise reduction isn't enough, then there's one more thing that you can do to greatly reduce the noise that's coming from your pool equipment and that's to replace your existing single speed pump with an energy efficient variable speed pump! Not only are these newer pumps quieter than their single-speed counterparts, but they help you save up on ongoing costs as well! 
Do you have any questions about this topic or the featured products? No worries, we're here to help! Drop us a question down below and we'll get back to you ASAP.
Happy swimming :)