You may have heard about pumice stones and how they can do wonders for your swimming pool surfaces. Before we go into the specifics of how to clean your pool with a pumice stone, let's first answer the most important question on everyone's minds:
Natural pumice stones (not the cheaply manufactured ones ) are made from volcanic eruptions. Magma contains highly pressurized gas which creates gas bubbles inside the rock and creates those pores that make the stone light and, well… porous. The gas bubbles make the stone abrasive, but not too abrasive to scratch pool surfaces.
Are pumice stones safe for pool surfaces?
Short answer? Yes. If they're gentle enough to use to exfoliate dead skin then they can be used to clean your pool surfaces, with the proper technique of course! Pumice stone is also chemically neutral so it won't affect the chemical balance of your pool! Don't worry about the particles that break off when using the stone as your pool's sand or cartridge filter can easily filter those out without any issues.
What can pumice stone do for your pool?
First thing's first, a pumice stone should only be used on gunite, concrete, plaster, and tile pool surfaces. Pumice stones should never be used for fibreglass and vinyl pools. Now with that warning out of the way, here are the things that pumice stone can easily take care of.
Hard water/calcium stains

Mineral deposits like lime and carbon build up

Rust stains

Mildew stains

Pumice stone can even be used to destroy the protective layer of black algae so that your pool chemicals like the Water TechniX algaecide can get to their roots and destroy them for good.
How to properly clean the pool with a pumice stone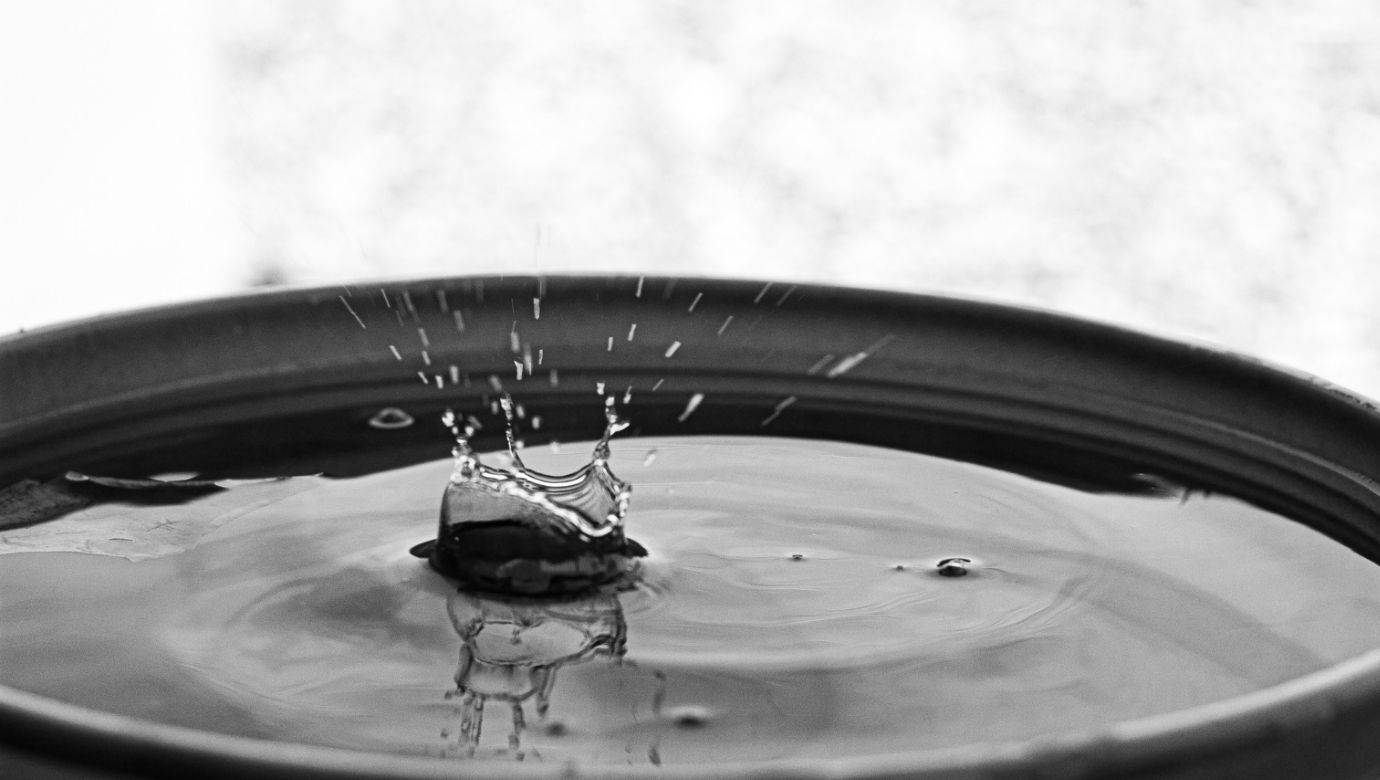 We can see online that many people don't recommend using a pumice stone to clean their pool surfaces because of possible scratching. Yes, we will be totally honest and there is a possibility that you can scratch your pool surfaces with improper technique, but once you know the basics of how to clean your pool surfaces with a pumice stone, you'll never have to worry about scratching your pool surfaces with a pumice stone ever again!
Step One to cleaning your pool with a pumice stone
The most important step to prevent pumice stone from scratching your pool surfaces is always to keep your pumice stone wet. This isn't a problem when you're dealing with stains below the surfaces, but when you're dealing with stains at the water lines or at your deck then it is very, VERY IMPORTANT that you keep the pumice stone wet at all times. You can keep dipping the stone into the pool water every so often or have a bucket ready to splash some water on the surfaces to keep them wet.
Step Two to cleaning your pool with a pumice stone
Keep light and even pressure. The abrasiveness of the pumice stone can gently scrape off any stains or mineral deposits. No need to push down on the stone to get maximum cleaning power!
Step Three to cleaning your pool with a pumice stone
Work in a pattern. Scrub in a gentle circle and continuously wet the surface to avoid scratches. Make sure to keep the pumice stone flush against the surface so that you won't miss any spots
Where to buy pumice stones for cleaning a swimming pool
Since you asked nicely, Mr Pool Man has pumice stones available online for purchase! Made from 98% recyclable materials and is chemical-free, the pumice stones on Mr Pool Man are designed specifically for swimming pool use! And did we mention they ship for FREE as well?  
Bonus: Tips to remember AFTER cleaning your pool with a pumice stone
Once you have your pool surfaces clean and shiny, here are a couple of things your can do to ensure that your pool surfaces STAY clean and shiny!
Check and adjust your calcium levels to avoid minerral stains from coming back!

Check your pool water with 7-in-1 test strips to ensure that all of your chemical levels are where they're supposed to be
Give your pool a healthy dose of Water TechniX algaecide to kill any remaining algae roots that may have been missed
New pool owner? Explore our essential blog posts below to know more about pool cleaning and maintenance while having fun:
Do you have any questions about this topic or the featured products? No worries, we're here to help! Drop us a question down below and we'll get back to you ASAP.
Happy swimming :)