In a nutshell, a swimming resistance band is a helpful pool exercise tool that will help you practice and perfect your swimming stroke whenever or wherever you are! Provided there's a pool of course! It doesn't matter what type of pool you have as long as there's enough room and depth for you to swim in place without hitting any surfaces!
Here's our Pool Guru Tom to give you a quick rundown of the Water TechniX Swim Tether Pool Resistance Belt Trainer.
While many people dismiss the swim tethers or swimming resistance bands as just a fad or a cheap toy that you use just once and toss to the side, they're actually gaining popularity and with the lockdowns ending, many commercial pools are actually purchasing large quantities of swimming resistance bands to increase their swimming capacities.
Then why are many people buying them and then not fully utilising them? Well, one of the main reasons is that they're not being used properly! But that's all going to change with this guide on what swimming resistance bands are and how to PROPERLY use them!
Water TechniX Swim Tether Pool Resistance Belt Trainer

Who benefits the most from swimming resistance bands?
To be honest? Everyone can benefit from a swimming resistance band! They can be used by anyone who is looking to build strength and resistance in their swimming. It is also perfect for those who want to practice their stroke and form without interruptions. Remember the old adage "Practice makes perfect"? Swimming resistance bands give you the opportunity to keep practicing without interruptions or fear of bumping other swimmers!
Four Great Reasons on why a swim tether is essential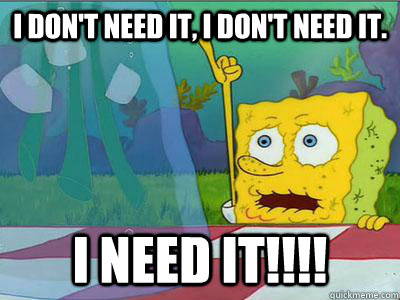 Aside from being a low-cost option to get a quick and focused swimming session in, there are other reasons why every pool owner in Australia should have at least one (or two!) swim tethers at home:
You can practice all different strokes - whether it be freestyle, butterfly, backstroke, or even breaststroke, with a resistance band, you can practice all of them without being limited by space. And since you're tethered to one location, you can practice your stroke for as much (or as little!) as you want.

Work on technique - You can add some drills or mix in some other equipment like fins, paddles, snorkels or other things to get you really focused on your technique and get the best workout ever.

Perfect your positioning - Since you're tethered, you can ensure that you have a proper swimming position during your workout. Make sure that your head stays looking straight down (no fear of bumping the other end of the pool) and make sure your hips don't drop down! No need to keep readjusting for when you turn around when you reach the end of the pool.

Mixing it up - The tether can be detached in seconds so you can mix in some surface exercises in between your swimming sets! Some ideas include push ups and squats, or even a leisurely walk around the pool!
How to properly set up a resistance band
It's actually quite simple to set it up properly, the most important one being to find a sturdy anchor to the elastic band. Never attach it to pool furniture or to anything that's not anchored securely, you don't want to pull anything into the pool with you! Best place to anchor it is to a tree, a pole, or a permanent structure.
Once the tether is anchored securely, attach the belt to your waist, adjust it for comfort, strap in and you're good to go!
The most important thing when using a resistance band: Structure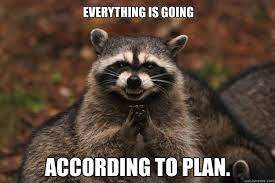 We're not talking about the structure your tether is attached to, although that's important as well. What we mean when we say structure is the structure of your workout. The reason why many people fail to utilise resistance bands properly is that they have no plan or exercise structure. Having a structure will define goals and will help push you towards completing your swim session and making the most out of resistance bands.
The best and simplest way to set a goal is to have a stroke count. Not only that, but counting your strokes can help greatly on concentration. This requires no additional equipment (like sports watches) to keep track of your progress, just your internal counts!
Basic Example
Goal: 100 strokes x 5 sets

Break it down to 80 fast strokes and 20 slow strokes and then take a 20-30 second break in between sets.
If you have a waterproof watch (a sports watch or fitness trainer is nice, but not required) then you can set goals according to time. Not only will this be a great guide for your workout, but it encourages you to push yourself until you hit the time! No need to keep looking at your watch, watches will allow you to set timer intervals that will give an audible beep so you know when to switch it up!
Basic Example
5 Minutes freestyle

30 seconds backstroke

5 Minutes slow freestyle

30 seconds backstroke

And so on…
If you have a smart watch that's waterproof, then you can utilize the dozens (if not hundreds) of fitness apps out there on the internet. They have detailed swimming plans whether you're looking for toning, strength building, or even how to perfect your form. It's like having a swim trainer there right on your wrist! And the good thing about this is that it keeps track of everything! From your heart rate, your daily progress, calories burned, and more! It's like an added incentive to those that want to see how they progress. Yes, we know, it sounds like too much for a simple swim exercise, but seeing your progress is one sure fire way to encourage you to keep pushing harder!
SEE ALSO: Exercises To Do In The Pool
As we can see, resistance bands are very simple to use (and cheap as well!) and all we need is actually the proper motivation, preparation, and knowing how to use them properly!
Related articles:
Do you have any questions about this topic or the featured products? No worries, we're here to help! Drop us a question down below and we'll get back to you ASAP.
Happy swimming :)