You asked and we delivered! Introducing the most energy-efficient inverter heat pumps available in Australia, the Water TechniX Paradise Heat Pump! Leaps and bounds ahead of previous generation heat pumps, the Paradise boasts of the latest technology packaged in a nondescript minimal design that fits with any pool setup!
Before jumping in, here's our pool guru Tom with a quick overview of the Water TechniX Inverter Heat Pump Paradise.
Amazing Energy Efficiency

One of the main numbers we should look at when considering an inverter heat pump for our pool is the COP or Coefficient of Performance. This number indicates the amount of heating that is delivered to the pool for every unit of energy expended. If you're wondering why traditional gas heaters and other combustion heaters don't use this measurement is that they're terribly inefficient and they actually output LESS energy than what they consume.
For wood fire, evey 1KW of wood burnt outputs only a heat energy output of 0.65kW. Which is a COP of 0.65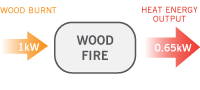 For Gas Heating, every 1kW of gas energy burnt only outputs heat energy of around 0.85 kW. Which is a COP of 0.85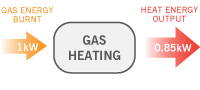 For Electric Heaters, every 1kW of electricity consumed outputs heat energy of 1kW. Which is a COP of 1.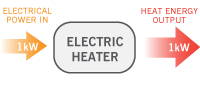 For many standard heat pumps, every 1kW of electricity consumed outputs a heat energy of around 4kW. This is a COP of 4!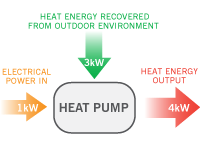 Now imagine a heat pump that outputs up to 16kW of heating energy for every 1kW of electricity consumed! Now that's efficiency from the Water TechniX Inverter Heat Pump Paradise!
Energy-efficient inverter heat pumps actually multiply consumed energy. In the previous years, we were happy with heat pumps with an average COP of 10, but in our never ending quest for relaxation and improvement, Water TechniX has partnered with a manufacturer to develop a heat pump with a COP that goes all the way up to 16.5! Once the pool water has reached the desired temperature, the Water TechniX Paradise Inverter Heat Pump settles down to an average COP of 14. I mean, what's more relaxing than having a warm pool and a low electric bill right?
Even from a cold start and boost mode enabled to speed up heating of the pool, the Water TechniX Paradise's COP is rated at around 6.4, which is leagues away from your traditional gas or electric pool heater! This energy efficiency is achieved through the use of Mitsubishi's advanced Smart Inverter Technology which is known as one of the most advanced inverter technologies in the WORLD.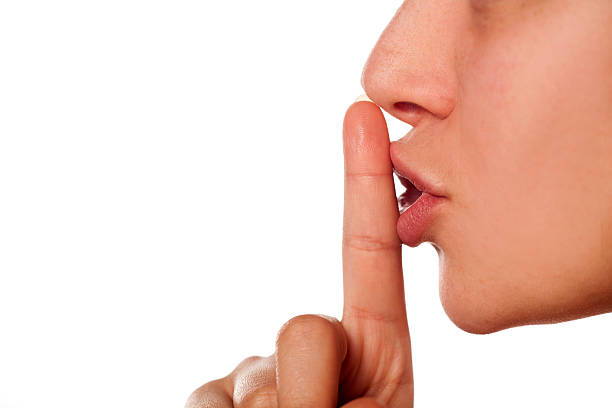 We've all heard about how pool heat pumps can be quiet, but haven't heard how quiet the Water TechniX Paradise Heat Pump can get! Set in silent mode, the Paradise is rated (and tested!) to operate at 40dB(A) from 1 meter. How silent is silent? Well, lawnmowers, hair dryers, and blenders are rated at 90dB(A). Alarm clocks, traffic noise, and vacuum cleaners range anywhere from 70 to 80 dB(A). Normal conversations and moderate rainfall is rated around 50 to 60 dB(A). A whisper or the ambient noise in a library is around 30 to 40 dB(A)! So when we say whisper-quiet operation, we mean it!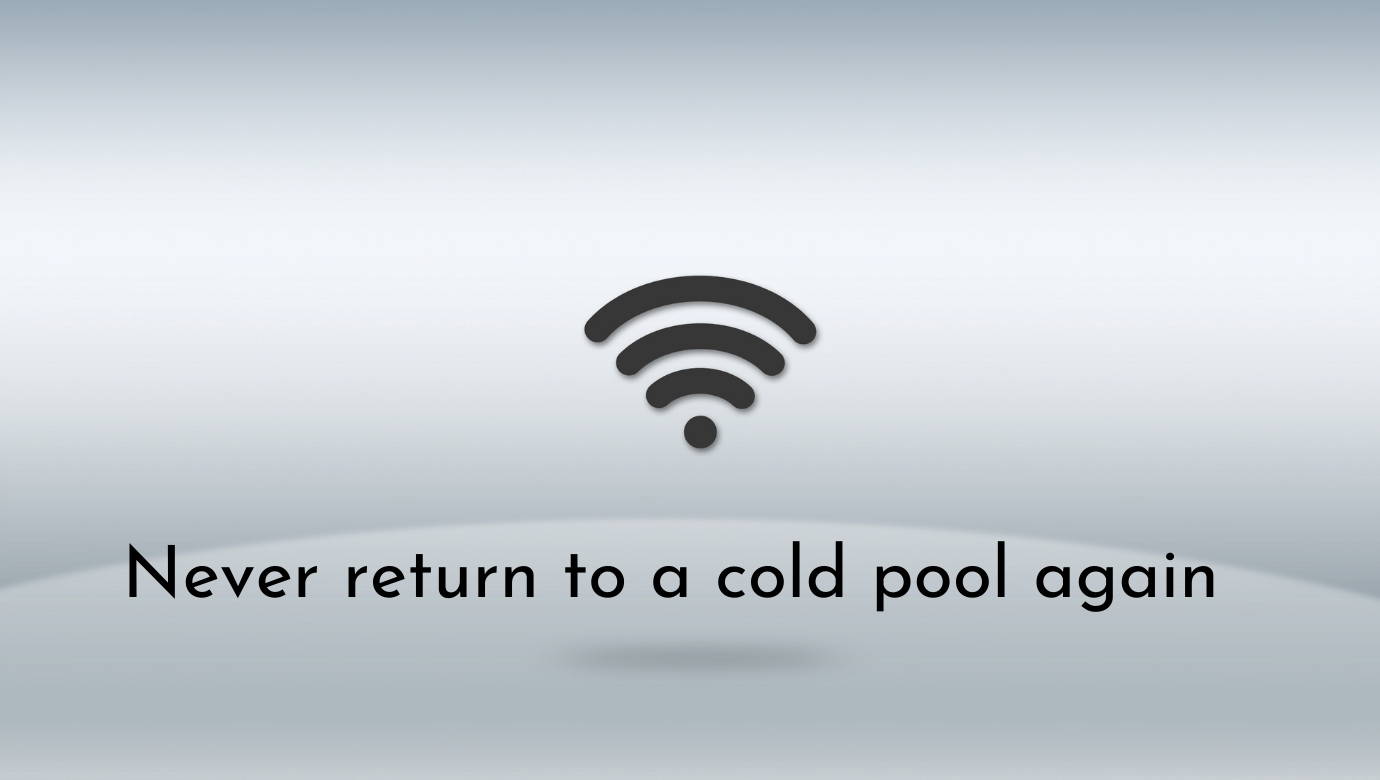 Have you ever wished that there was a way to turn on your pool heat pump so that when you get home from work the pool would be warm and ready for a nice relaxing dip to melt away all of the day's stress? All of the Water TechniX Paradise Inverter Heat Pumps come with wifi as a standard! Using a one-time setup, simply connect your heat pump to your wifi network at home, download the app, and you're done! As long as you have internet access then you can control your heat pump from wherever you are! Whether from the comfort of your room, the office, or even the drive home, you can monitor the temperature of your home pool and never come home to a cold pool ever again!
Elegant and Robust Design
Many older pool heaters come in an industrial design that can be considered as eyesore and you just want to hide them out of sight. Compact and designed with Australian homes in mind, the Water TechniX Paradise Inverter will fit into any pool design. Not only does it look good, but the housing is made out of anti-rust ABS plastic and treated with UV resistant chemicals to ensure that your heat pump will not only look good for years on end, but will protect the internals from damage from the elements.
Soft Start, Stepless DC Inverter
A problem that many pool heaters have is the damage caused by sudden influxes of power required for the motor to reach full speed. Not only this, but the electrical systems of many older homes can also get damaged by large amounts of power being drawn when it comes to motor startup. Featuring a soft start, stepless DC inverter compressor, the Water TechniX Paradise Inverter Heat Pump gently ramps up to full speed to protect your heat pump and your electrical system from any damage.
Unmatched Warranty and Guarantee from Water TechniX
You'd be hard pressed to find guarantees that matches or exceeds the ones that come with the Water TechniX Inverter Heat Pump Paradise! This inverter heat pump comes with a 25-year warranty on the heat exchanger, which is basically the heart of the heat pump. On the compressor, there's a 7-year warranty, and for the other parts, there's a 2-year warranty! It also comes with a 1 year warranty on on-site labor, so if anything does go wrong in the first year (which is highly unlikely), you won't have to worry about disassembling everything just to get it checked and serviced!
The Verdict: Water TechniX Inverter Heat Pump Paradise
With four sizes to fit any Australian pool, the Water TechniX Inverter Heat Pump Paradise is the answer to all of your pool heating needs. With a higher than normal COP, the heat pump will begin to pay for itself from day one! Conservative estimates tell us that in a matter of three or four years, your heat pump will have paid for itself (and more!) when it comes to savings when compared with a standard gas or electric pool heater. Compared with other heat pumps which only boast of a COP of 10, the added savings of the Heat Pump Paradise with its higher COP rating makes it a hands-down choice in our eyes.
The Water TechniX Inverter Heat Pump Paradise is also eligible our easy on the pocket payment plans! Want to know more? Head on down to our payment page for more details (don't forget to add your product to your cart first!)
Do you have any questions about this topic or the featured products? No worries, we're here to help! Drop us a question down below and we'll get back to you ASAP.
Happy swimming :)