The future is here! The next generation of ECO Variable Speed Pumps from Water TechniX has been released by Mr Pool Pump. Featuring numerous improvements over the previous generation Water TechniX Pump Alpha ECO, the new Pump VorteX promises to be a worthwhile upgrade to any home pool in Australia!
Whether you're a climate-conscious pool owner who wants to have a small carbon footprint or if you're a pool owner that enjoys savings (I mean, who doesn't?), the Water TechniX Pump VorteX ECO is perfectly suited to all pool sizes and applications.
Reliable and Robust Construction
Not only does the Water TechniX Pump VorteX ECO look good, but is built to last as well! The mechanical seals and the shafts are made with marine-grade stainless steel to resist corrosion and to guarantee years of uninterrupted service. The pump body is constructed from corrosion-resistant ABS plastic that has been designed to withstand the harsh Australian conditions without blinking! On top of that, it has easy to access drain pumps to remove all of the water from the pump when maintenance is needed, no need to tilt the pump in all sorts of strange positions just to get water out.
To know more about the difference between a standard pool pumps and ECO pool pumps, click here.
Multiple Pre-Programmed Modes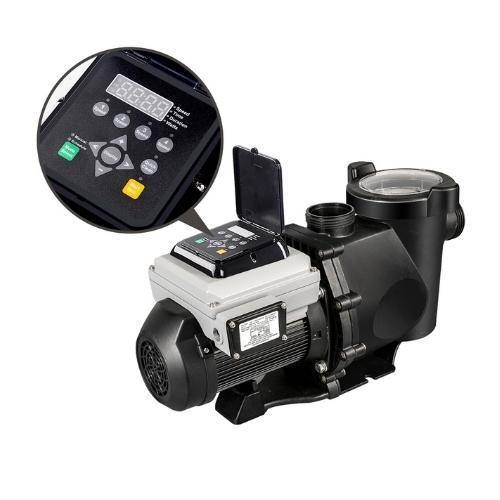 The Water TechniX Pump VorteX Eco comes with three pre-programmed user modes that are suitable for most users right out of the box!
ECO flow for maximum energy savings - This mode will be used around 90% of the time. The pre-programmed ECO flow mode sets the pump's RPM to 450 to allow just enough water flow to allow proper pool filtration and circulation.

Medium Flow - This mode is used when you're using suction pool cleaners like the Water TechniX Rapid Pool Cleaner, Onga Hammerhead, Pentair Rebel 2, or other similar pool cleaners.

Maximum Flow - This revs up the pump to its maximum capacity, perfect for those long summer days where everyone is in the pool to cool off!
Aside from the pre-programmed modes, the VorteX is also fully programmable and variable for exact adjustments for even more efficiency!
Powerful but Efficient Motor
The Water TechniX Pump VorteX has a 1.5HP 100% copper-wound motor that's guaranteed to give you maximum performance of up to 475L/min flow rate! The motor is designed to run at 450RPM (low setting) all the way up to 3450RPM (high setting) giving you the option to run it as fast or as slow as needed! This allows anyone to tailor the flow rate to suit whatever situation. The Water TechniX Pump VorteX ECO Variable Speed pump is pretty much the most versatile variable speed pump available in Australia Today! Although the 1.5HP motor is quite powerful, it has whisper quiet operation of about 60dBa, couple this with an acoustic box and you'd forget that you have a pool pump running!
For an in-depth discussion about the reasons why you sould get a variable speed pump, click here.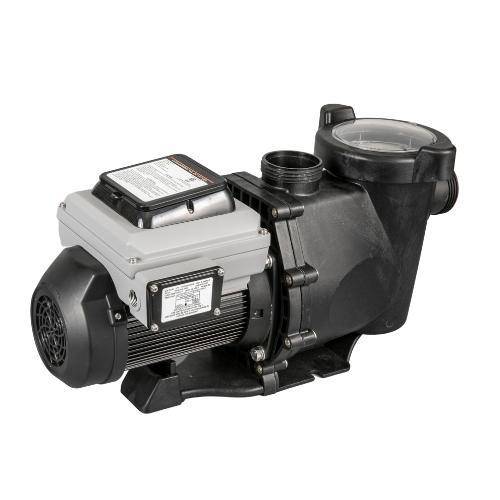 Each VorteX Pump comes with unions to suit 40mm and 50mm plumbing (standard) so that it's basically plug and play with most pool installations in Australia. The VorteX also has a compact design so that space will never be a problem when it comes with installation. The VorteX is also designed to retrofit with almost all of the most popular pool pump brands in Australia! No need for a plumber as it is DIY-friendly!
Saves Water, Chemicals, and Money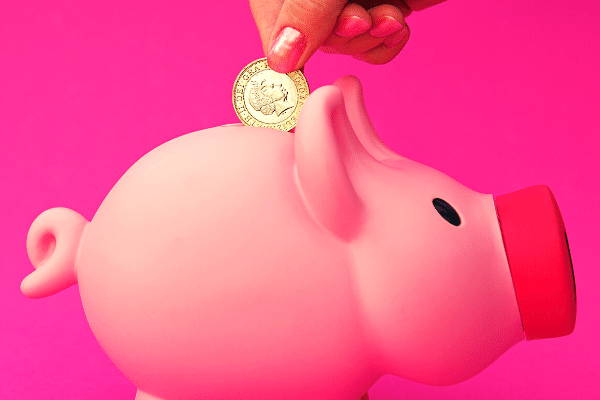 Through its energy-efficient design and ability to run as low as 450RPM, the Water TechniX Pump VorteX ECO Variable speed pump can save you up to $1000 a year in power consumption when compared with a regular single speed pump. The energy savings alone in a single year more than pays for the price of the pump itself!
And since energy consumption is so low, you can keep your pump running longer, circulating your pool water more efficiently and keeping your pool cleaner!
With its variable speed mode, you can fine tune your pump to run at the exact RPM to ensure that your automatic pool cleaners will function as they're designed! Many automatic pool cleaners require certain pressure levels to reach optimum operation and with the VorteX, those pressure levels will be achievable with just a few presses of a button!
Compatible with all Salt and Mineral Chlorinators
Modern Salt and Mineral Chlorinators like the Water TechniX Atomic Salt and Mineral Chlorinator require a certain flow rate for them to automatically activate. The VorteX is adjustable so that you can set your needed flow rate to keep your chlorinators running without having the pump run at full speed all the time!
Water TechniX Pump Vortex: The Verdict
One would think that all that power comes with a price right? Well, you'd be wrong. The Water TechniX Pump VorteX ECO Variable speed costs only a smidge above your regular single speed pumps and has features that can only be found in other models twice the price! Talk about getting the best value for money right? With that being said, it gets our seal of approval!
Other Water TechniX related articles here:
Do you have any questions about this topic or the featured products? No worries, we're here to help! Drop us a question down below and we'll get back to you ASAP.
Happy swimming :)