The Pentair Rebel 2 is the Dyson of pool cleaners, with industry-leading performance packed with new features. It can easily clean leaves and debris other cleaners would miss, ensuring that your pool is maintenance free for years to come!
Pentair Rebel 2's Advanced hydraulic Design
Performance technology built into the cleaner allows optimal cleaning and power even on variable speed and low-speed pumps, perfect for any equipment application or pool surface.
Pentair Rebel 2's Powerful cleaning action
Rebel's industry-leading Sure-Flow turbine can handle all size debris for clog-free cleaning. With a Quick Release Latch, cleaning is easy and simple, perfect for any pool enthusiast.
The Pentair Rebel 2's Dual Action Roller Skirt
The improved dual-action roller skirt and chassis allow for easy manoeuvrability over any obstacles for efficient cleaning. Steep walls, tight corners, and shallow areas the Rebel 2 has complete pool coverage.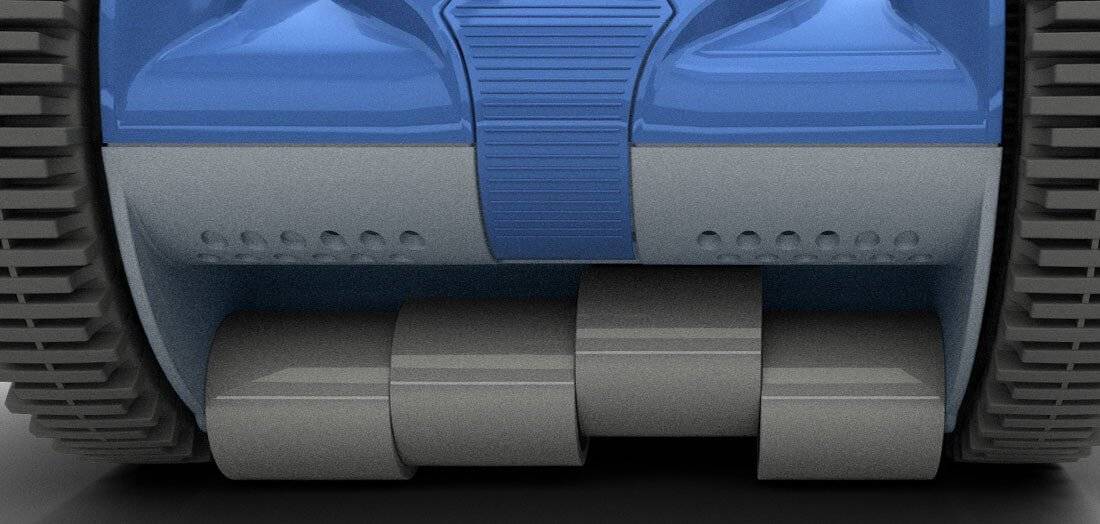 The Pentair Rebel 2 Provides Complete coverage for your pool
Sporting new fancy shoes (Tyres) along with SmartTrac programmed steering and anti-slip tyres the Rebel 2 effortlessly covers all aspects of the pool without "hanging in the deep end"
Join the two-wheel revolution in the fight against hard-to-clean debris!
Our Opinion + A year later with the Pentair Rebel 2
Original Opinion: The Rebel® 2 cleaner packs amazing performance into a compact, easy-to-use package. Complete with a 3-year warranty, this is our top pick of Automatic Suction Pool Cleaners, we here at Mr Pool Man personally use these in our pools and couldn't recommend a better cleaner for all pool types!
The Pentair Rebel 2: A year after, the review
After spending a year with the Pentair Rebel 2, we're still as in love with it as we were when we first got it. It still cleans the pool as it was when it was brand new but we did notice a little bit of a slowdown and some minor glitches a year down, so we decided to give it a tune up. This is expected of everything with a lot of moving parts, especially those that are exposed to pool chemicals, so this wasn't an issue for us. After getting a tune-up kit and about 30 minutes of tinkering (it's all very DIY-friendly so nothing to worry about) our Penter Rebel 2 was as good as new!  
If you're thinking of upgrading your current pool cleaner, then the Pentair Rebel 2 is the perfect choice between price and functionality. It is the closest thing you can get to a robotic pool cleaner like the Zodiac TX30 Tornax Robotic pool cleaner at half the price!
SEE ALSO: Making a Splash at the Splash! Pool & Spa Trade Show 2022
Do you have any questions about this topic or the featured products? No worries, we're here to help! Drop us a question down below and we'll get back to you ASAP.
Happy swimming :)