Have the lockdown blues dampened the mood? Can't go to the beach? Well, bring the beach to you by building your own poolside sandbox! This is an excellent DIY project that can be done in under a day and can provide the kids with weeks and even months of fun!
Materials needed for a poolside sandbox
You'll need a few things for your sandbox and everything you'll need is available from your local handyman supplies so you can get them all delivered or you can get all from one place if you're lucky.
Treated pine planks - Depending on the space in your yard, it's better to get pre-cut and pre-treated planks so you don't have to worry about using any power tools to clean and shape your sandbox frame. For a perfect square, you're going to need about 12 pieces of 4x4 planks/lumber.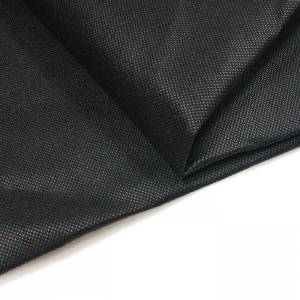 Landscaping Fabric - you'll need some landscaping fabric to line the bottom of your sand box to prevent the sand from running off when it rains or if water gets poured into it. This also prevents the sand from mixing with the soil so you won't have

Bolts and tools - You'll need some masonry bolts to hold your frame together and the tools to affix the bolts.

Washed sand - you can get sand from any landscaping company, don't worry much about the cost, they're much cheaper than the sand used for pool sand filters. To determine the volume, just give the person in charge the measurements for your sandbox and they'll do all of the math for you.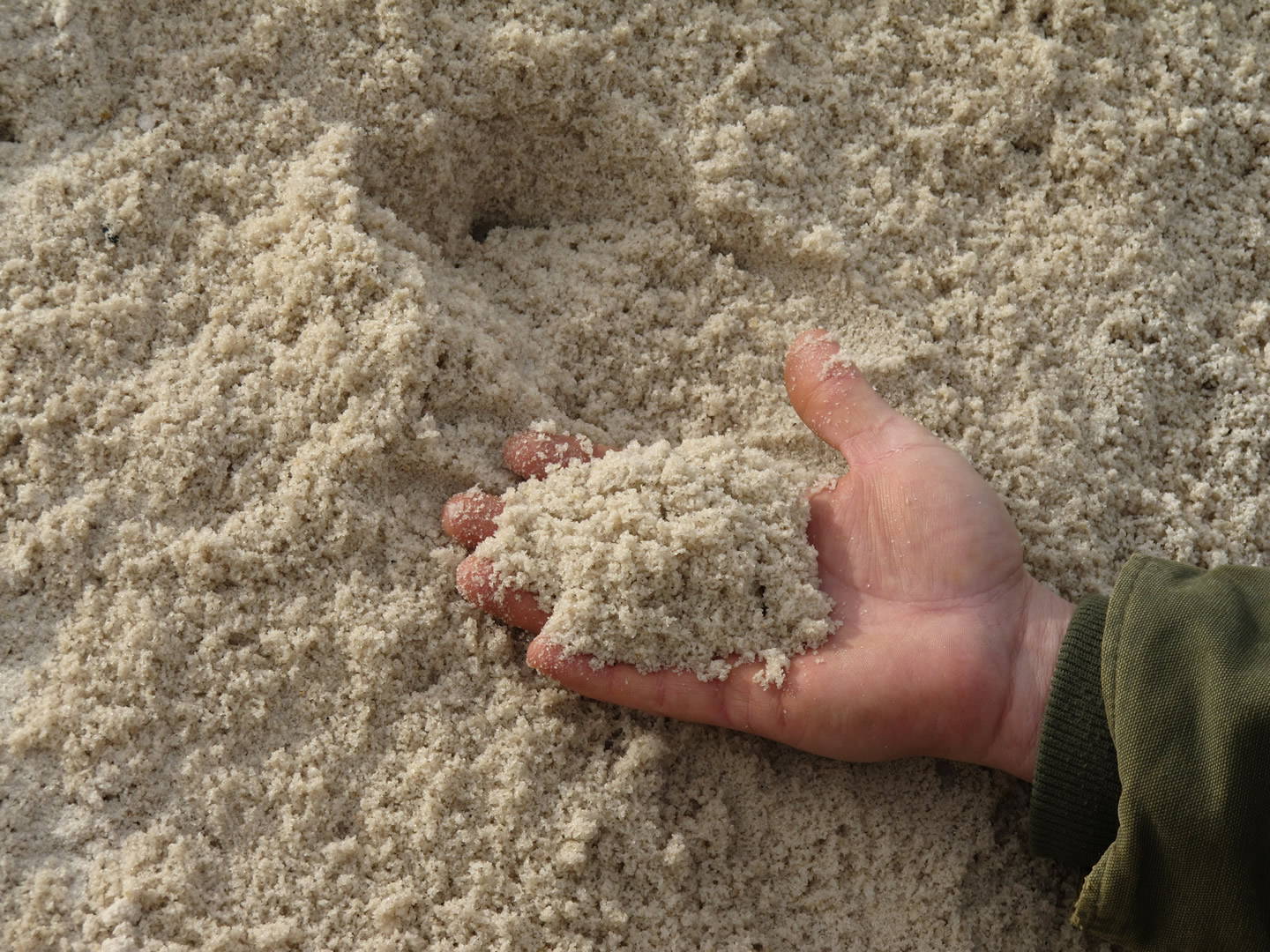 Building your poolside sandbox
Once you have all of your materials ready, it's time to get down and dirty and build your poolside sandbox.
The first step is to lay out all of your planks in the shape of the sandbox. Once they're laid out, mark out the edges and remove the planks so you'll have a clear space to work with.

Dig down to about 3 inches and clear out the area. Return the planks and secure them with some lumber bolts to ensure that they stay in place.

Once that's done, lay out a layer of sand about an two inches thick on the bottom, flatten it out with a rake or similar tool.

Tamp it down the a rubber mallet to ensure that the planks are sitting snug in the sand.

Add a second layer of planks and then screw the layers together.

Take your landscaping fabric and lay it over the pit, tucking in the bottoms and making sure that that it overlaps the second layer of planks.

Add the 3rd and final layer of planks, and secure it, make sure that the landscaping fabric is securely sandwiched between the second and third layer.

Fill the pit with sand and you're good to go!
That's it! Your quick and easy poolside sand box so that your kids can enjoy playing in the sand without going to the beach!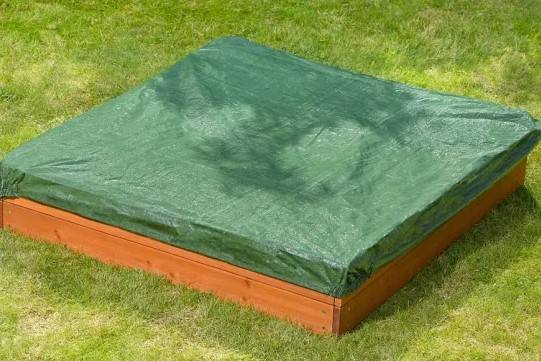 Pro Tip: Get a tarp to cover your sandbox to protect it from rain and other debris (or pets, a sandbox is a magnet for pets for the exact reasons you're thinking of) whenever it's not in use. Attach garden pins to the edges of the tarp to secure it to the ground, or if you're feeling up to the task, sew in some velco to the edges and stick the other end to the frame of your sand box for quick and easy attaching and removal.
If you have extra space around the sand pit, build a secondary frame, just not as deep as your sand pit, maybe 2 layers of wood and fill it up with some pine bark mulch or something similar. This can serve as a nice border for your sandbox and it can serve as somewhere the kids can brush off the sand after playing.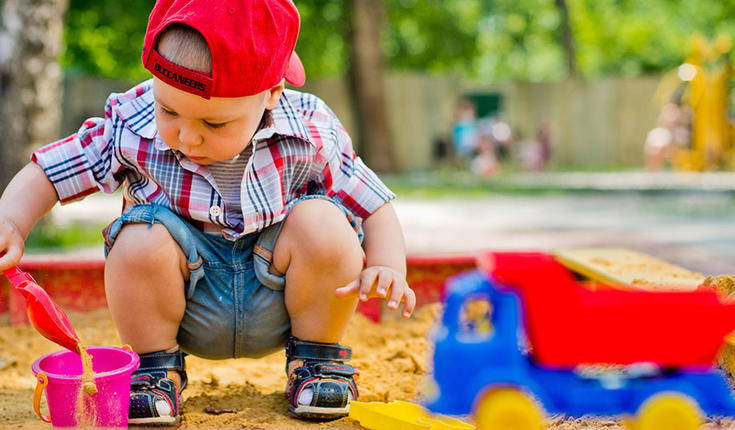 In these trying times, it's best to adapt. Why go to the beach when your kids can enjoy playing in the sand in your own yard right? Just remember to make them shower before letting them jump in the pool, you don't want the excess sand to get into your pool and clogging up your filters!
This is a great way to use up the afternoon and the best part is, you can get the kids to help out in small tasks like filling up and tamping down the sand. For a more authentic beach feel, you can order some shells online and sprinkle it around the box to make it feel more like the beach!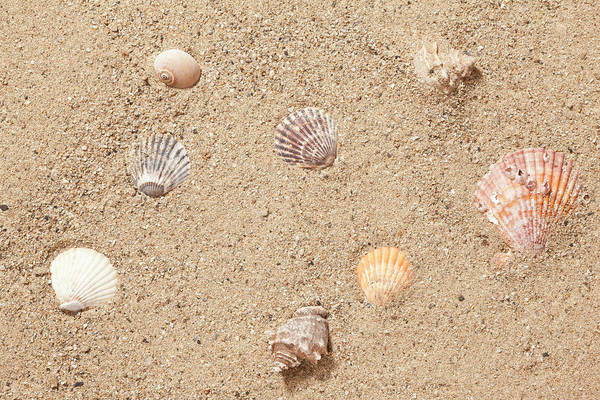 Do you have any questions about this topic or the featured products? No worries, we're here to help! Drop us a question down below and we'll get back to you ASAP.
Happy swimming :)