Summer is just around the corner! Time to break out the bathing suits and sunblock and to look forward to a summer of fun under the sun! But before you do that, we have to get our pools ready for the Australian summer sun as well.
Take a Pool Chemical Inventory for the summer
The first thing you should do is take stock of your inventory of pool chemicals. You wouldn't want to run out of pool chemicals in the middle of the peak season and shipping is all backed up due to the spike in demand (although we still have a shipping guarantee, but better safe than sorry right?). Here are the pool chemicals that you would need for the summer season and what they do.
The summer sun can wreak havoc on your chlorine levels as we have explained on our Pool Chemical 101 guide. If you don't want to go over the whole guide (we recommend it though) it basically says that the sun's UV rays will burn out your chlorine very fast unless it's stabilized. Using stabilized chlorine on your pool during the summer will ensure that your chlorine survives long enough under the summer sun to do its job and to keep your family safe from pool contaminants.
UV Blockout or Cyanuric Acid
If you already have a decent stock of liquid or granular unstabilised chlorine then that's fine as well. Instead of getting stabilized chlorine, just make sure that you have some cyanuric acid on hand. Cyanuric acid is a stabilizer that protects your chlorine from the sun to ensure that it does its job right.
Phosphate Removers and Algaecide
Algae loves sunlight and heat, and the hot Australian summers provide an abundance of both! From experience, I would say that preventing algae blooms during the summer is much, much, much easier than dealing with them. Scrubbing and cleaning a pool that has been infested with algae can take days, and even weeks, eating away at your summer swimming schedule.
Prevention? It takes a few minutes each month, just add the recommended dosage of phosphate remover and algaecide and you're protected from algae! Be sure to check out our blog post on phosphate removers and algaecide for more information.
Alkalinity Up and pH Down
Having the correct pH and alkalinity levels in your pool can protect it from wild chemical level fluctuations. Remember to keep your pH levels around 7.2 to 7.4 and your alkalinity levels at 80 to 120 and the rest of your pool chemical levels should remain steady.
Test, Test, and Test your pool water!
As you know by now, testing your pool water is an essential part of pool ownership, and this is especially true during the summer months. During the summer, it is recommended that you test your pool at least once a week, twice if you have the time. Keep testing your pool so that you'll only need to add small amounts of chemicals to balance your pool. It's so much easier to add small amounts of chemicals to balance rather than wait for a full-blown issue to pop up making your pool unusable for days to come due to the amount of chemicals added. Don't forget to check out our ultimate pool testing guide to brush up on your pool testing techniques.
Summer means pool fun for friends and family and pool issues like algae shouldn't be a hindrance to that!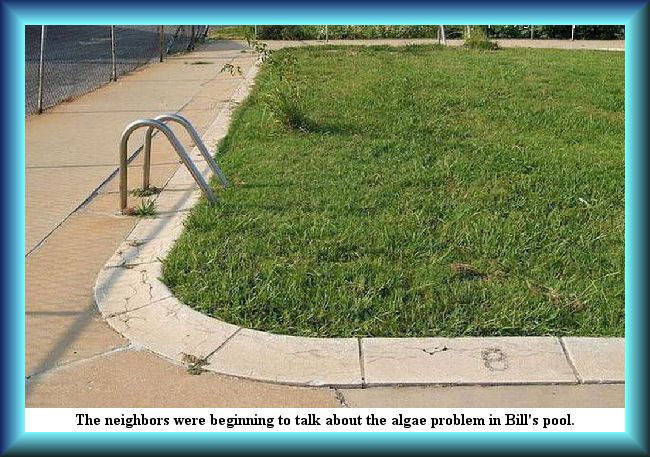 This can easily be prevented by testing often and having the right supply of pool chemicals so that you can deal with these issues immediately. Mr Pool Man has one of Australia's most complete line of pool chemicals available online! If you can't find it at our online shop then it's probably not allowed to be sold online or you don't really need it, send us a note through the form below and maybe we can help you out.
Product Featured on this Blog
Explore our simple and fun winter pool and spa maintenance tips below:
Do you have any questions about this topic or the featured products? No worries, we're here to help! Drop us a question down below and we'll get back to you ASAP.
Happy swimming :)