Whether you're looking out for the biggest discounts on pool supplies or just waiting for your shipping confirmations, never miss an email from Mr Pool Man ever again.
A couple of years back, Google implemented the promotions tab in order to "streamline" the look of users inboxes. Over time, they got pretty zealous with their algorithms aand now almost anything that comes from online stores are flagged as a promotion and it gets tucked away on that tiny little tab that causes many people so much hearteache.
Why are my important emails getting dumped in the Promotions tab?
Google has many criteria that it keeps secret, but here's what we do know. If the email has many images and text similar to other promotional emails (you know, containing words like "sale", "discount", and other similar words, they get flagged as a promotion.
This would also sometimes pick up on shipping updates/confirmations especially when there's a free coupon or free product included with your order.
We've received many queries about where their confirmations were, only to find out that they were just there, hiding in the promotions tab.
Another reason why the promotions tab isn't a good idea is because Mr Pool Man's support emails also come from the same email address, many customers have also found their support / customer service inquiries in the promotions tab!
Best ways to stop important emails from going to the promotions tab
Here are some ways to ensure that you get all of the important emails from Mr Pool Man into your inbox and not somewhere out of sight.
Remove the Promotions Tab Altogether
Personally, I don't really use the promotions tab because more than once I've missed important emails like credit card statements, bills, and most importantly, those amazing offers from Mr Pool Man.
On your computer, open Gmail.
At the top right, click Settings  See all settings.
Click the Inbox tab.
In the "Inbox type" section, select Default. Note: To hide all tabs, select another inbox type.

In the "Categories" section, check the boxes of tabs you want to show. Note: You can't make new tabs; you can only show or hide existing ones.

Scroll to the bottom, then click Save Changes.
This should turn off the promotions tab completely and all of your your emails should pop up in your inbox. This is recommended if you don't want a machine to make your decisions for you on what's an important email or not.
Another way to ensure that you get your important emails from Mr Pool Man is to add Mr Pool Man to the whitelist. Here's a quick step-by-step way of ensuring that you receive your support emails (as well as those great deals) directly in your inbox.
Click on the Settings link on the gear tab in your gmail or favorite mail client. Note that this may look slightly different depending on your device.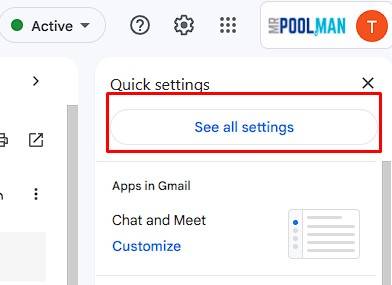 After clicking on the see all settings, click on the "Filters and Blocked Addresses" tab on the following screen.

Click on the "Create a new filter" link in the tab.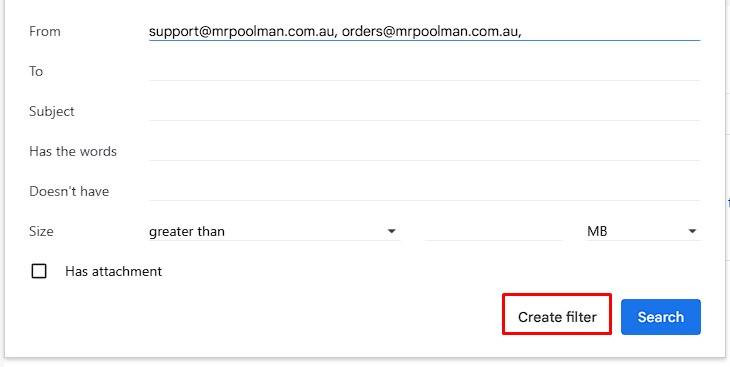 Tick the "Star it" , "Never send it to Spam", and "Always mark it as important" then the Create filter button below. This ensures that all emails from Mr Pool Man should land in your inbox and nowhere else.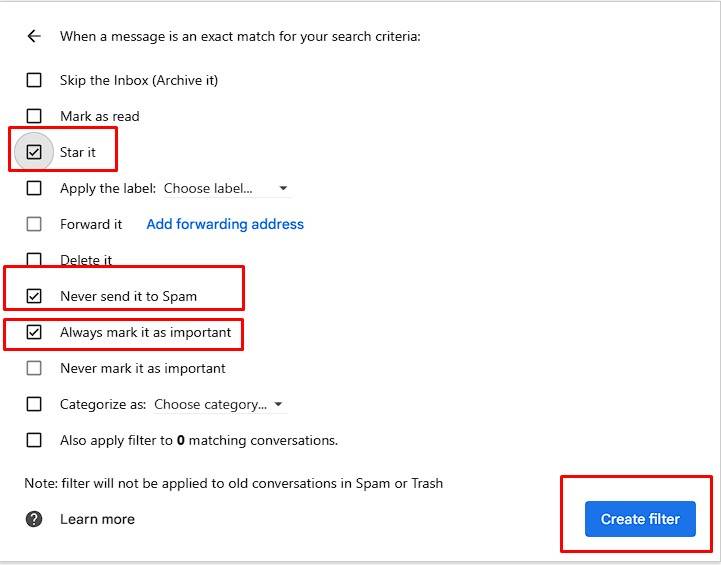 You should see the following after clicking the create filter button.

You should all good to go!
Now that you've ensured that you're going to get all of the updates from Mr Pool Man, don't forget to browse our summer-related articles below: